A Land of Contradictions
Things have gotten pretty tense in the US when it comes to religion and personal freedoms. The tension is pretty evident when you look at what we advertise on our billboards. A visitor from Canada recently drove across the border and noticed a stark difference in advertising once they got on American soil.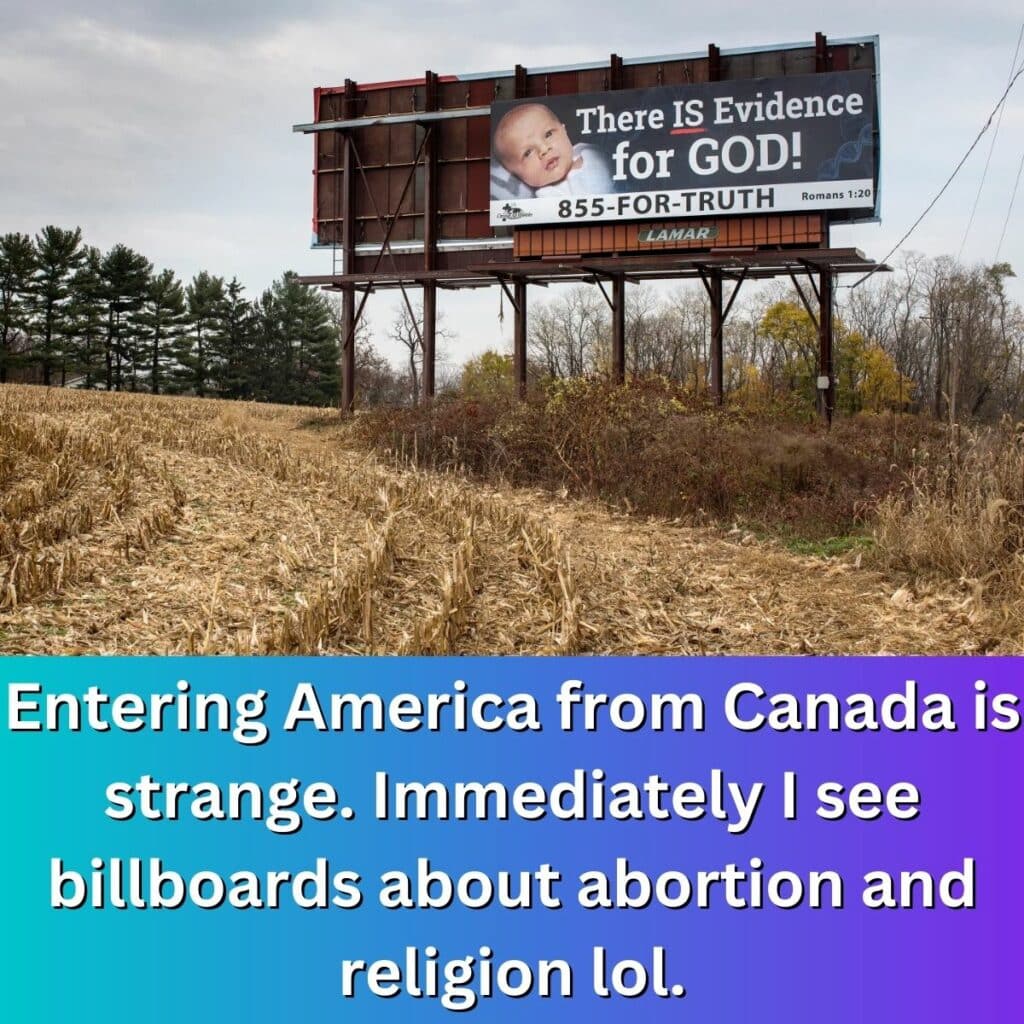 Most of the billboards along the highway were advertising religion, as well as anti- and pro-abortion messages. These are obviously hot-button topics at the moment, so advertisers are jumping at the chance to spread their opinions. The United States is many things, but it is not subtle by any stretch of the imagination.