Did Anyone Hear That?
Cheese dates back about 4,000 years. It's a food rich in tradition, history, and flavor. It's no surprise that the United States wanted in on the culinary action. Naturally, the American version of this delectable food staple was a bright orange, overly-processed slice of Kraft American cheese. Yum.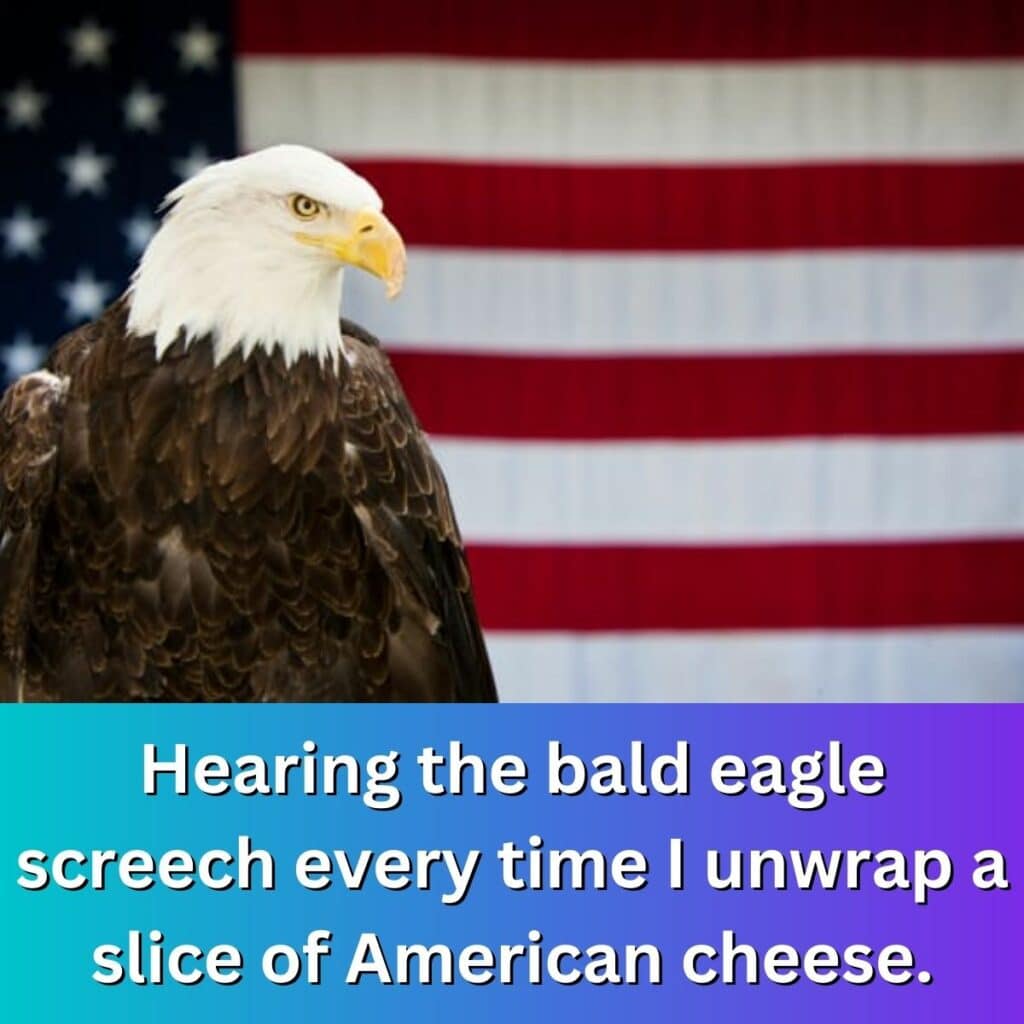 Although American cheese was originally invented in Switzerland by two food chemists, this simple square of mystery cheese has become synonymous with the States. American cheese is so American, in fact, that fans of the cheddar sometimes hear a bald eagle screech whenever they unwrap a magical slice. How patriotic.