The "Bootstraps" Mentality
The United States isn't exactly known for its stellar social safety net. If a citizen is struggling mentally or financially, a social safety net helps them out when it comes to getting food, shelter, subsidies, and more. Although there are programs in place, such as Social Security, applying for and receiving benefits is often very complicated and confusing.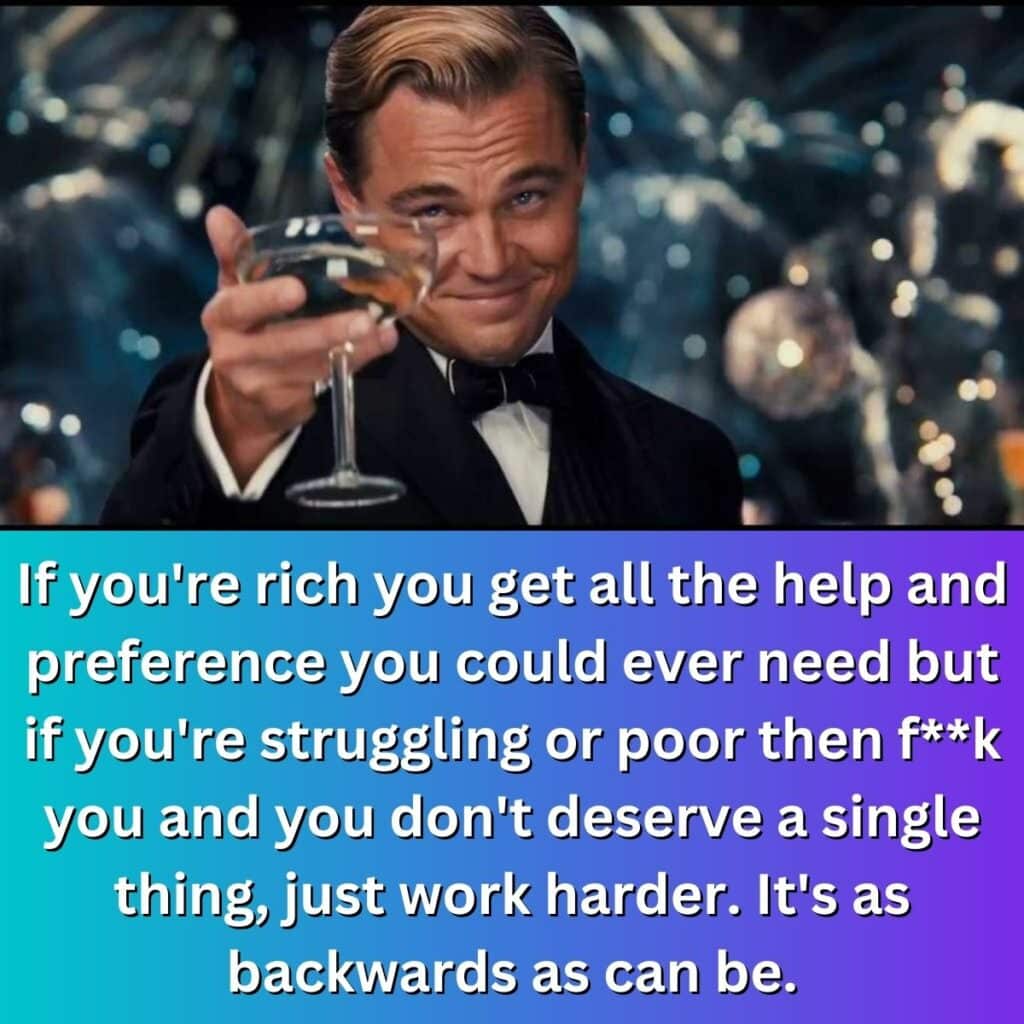 There is also the common mentality that people who are down on their luck just don't work "hard enough." There are, of course, so many reasons that someone would be forced to live in poverty even if they work two or three jobs. Part of this attitude has to do with US culture's obsession with individualism and "pulling yourself up by your bootstraps." It's every person for themselves out here.