16. Katie Uhlaender, USA, 2014
American skeleton racer Katie Uhlaender participated in the 2014 Olympics, which took place in Sochi, Russia. She reached fourth place in the Olympics, missing the bronze medal by less than a second! However, while Uhlaender may not have won a medal that year, we still remember her impressive performance.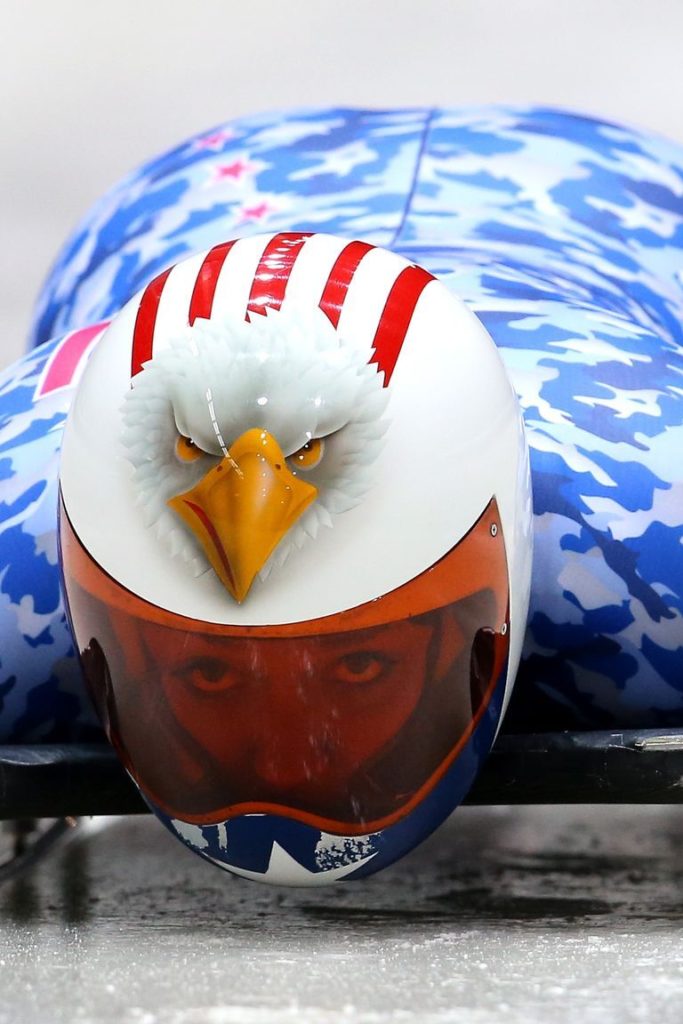 Partly thanks to her memorable outfit. The skeleton skater looked like she was ready to take flight, dressed in a camouflage pattern red, white, and blue bodysuit and an eagle helmet. As we can all see, her outfit was a nod to the American flag and the national bird of the U.S. – the fierce, bald eagle.