44. More Ralph Lauren
Ralph Lauren returned for the 2020 Tokyo, Japan competition with more interesting designs. As we all know, the 2020 games were postponed a whole year, marking the current event as the official unveiling of the below outfit. While the 2014 look was a mite convoluted, this time Lauren went for simplicity.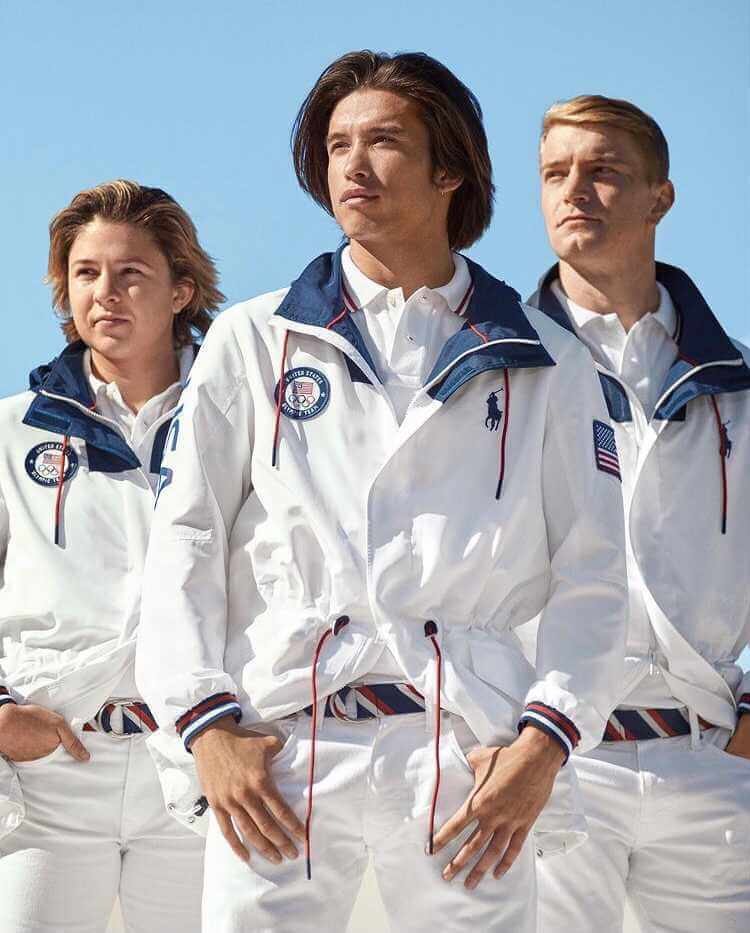 In fact, it might be a bit too simple. Underwhelming, actually. These folks look as if they're joining an elite yet run-of-the-mill country club. White windbreakers with white pants and … a belt? We never understood the need to wear white pants for sporting events. They'll get dirty! Anyway, Lauren went too far in the other direction here.