31. Norwegian's Answer to "The Wiggles"
Look, it's Norway's version of The Wiggles! The Norwegian men's curling team took the 2014 Sochi Olympics by storm with their matching attire. After launching argyle pants back into the zeitgeist four years prior, the quartet debuted a full set to critical acclaim! Well, maybe not critical, but we sure love it.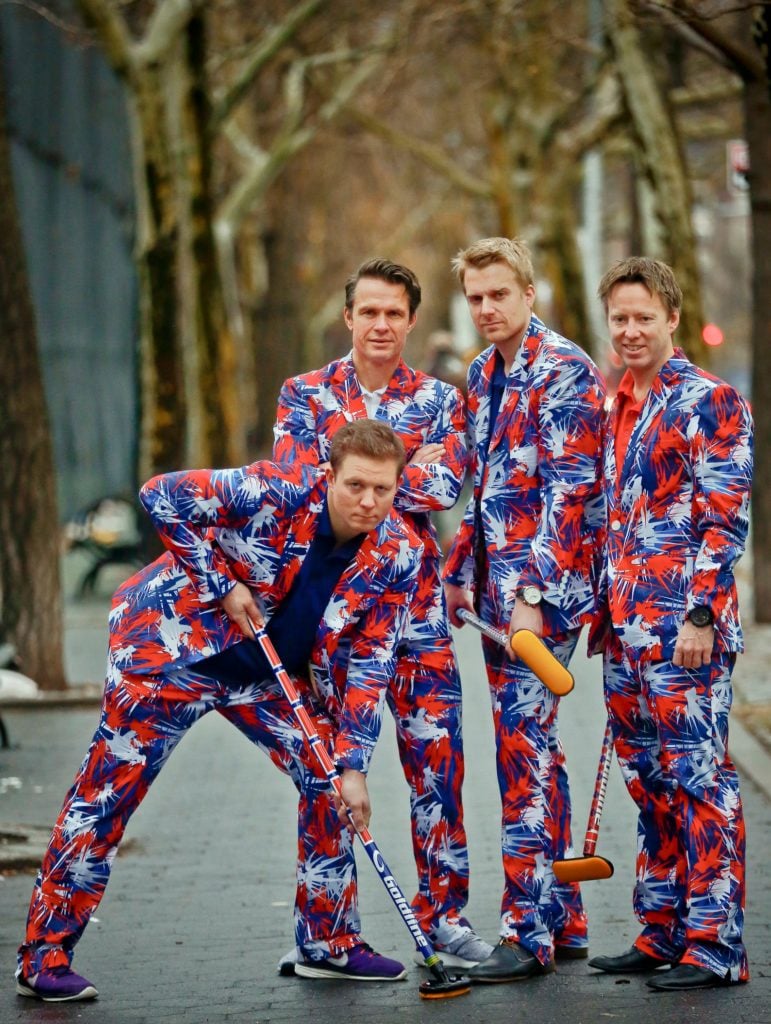 Their zig-zag pattern, red-white-and-blue suits are … loud. To put it lightly. But they wear them with such confidence and panache! Look at those faces! They love their suits. We're all for outlandish, in-your-face costumes as long as the wearers dig them. This curling team owns this fashion statement as if they're stomping down a runway.