#41: The Leader of the Infamous Coyboy Gang
Yikes, it seems like this Reddit user's ancestor was involved in some wild west shenanigans! Curly Bill Brocious, leader of the infamous Cowboys gang, was not a man to be messed with – that is, until he ran into Wyatt Earp and his shotgun. The resulting blast reportedly tore him in two, which is definitely not a way to go that anyone would envy.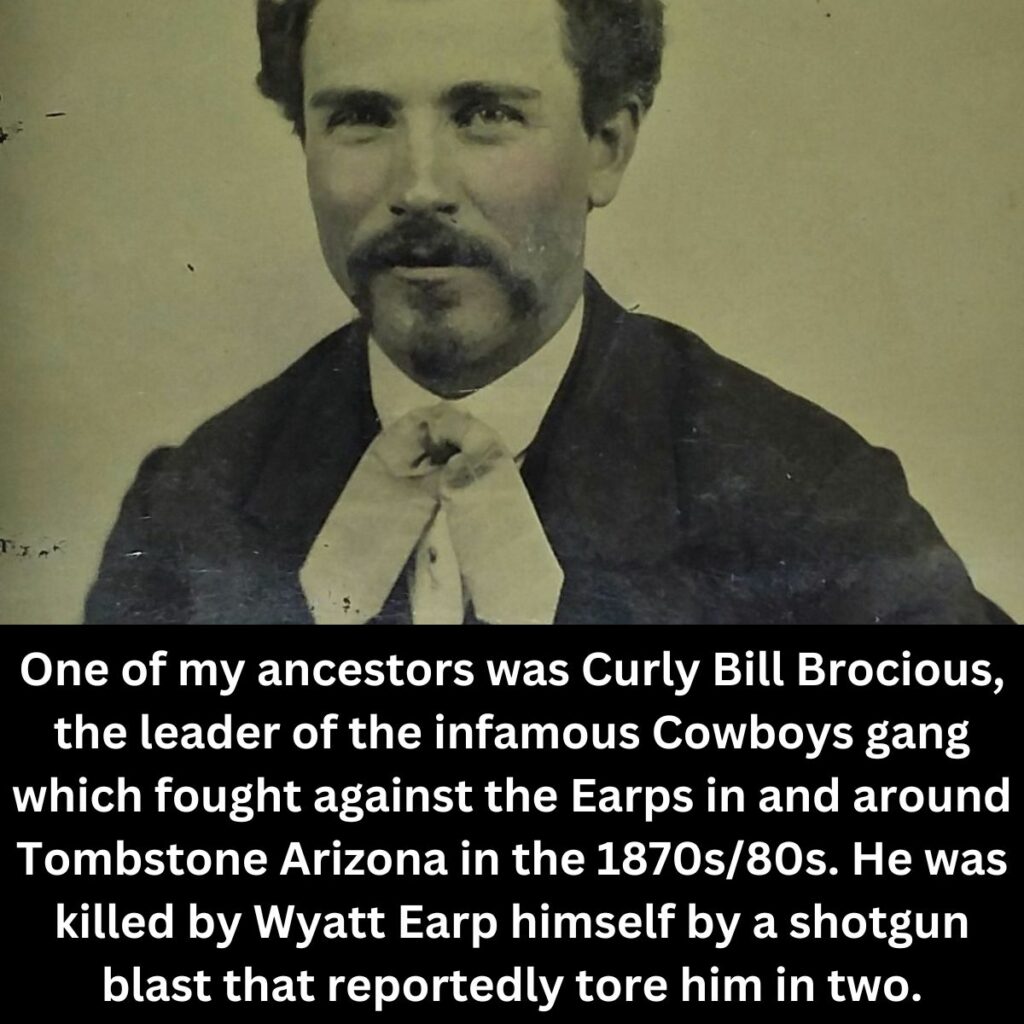 But you have to hand it to him, he certainly made a name for himself in the history books. It's like something straight out of a Hollywood western, complete with gunfights and high drama. Who knows, maybe this user has inherited some of their ancestor's outlaw spirit. They could go to Tombstone and challenge Wyatt Earp to a showdown – or maybe just visit the gift shop and buy a cowboy hat instead.