#4: Gifts from Winston Churchill
It's not often that we get a glimpse into the personal life of one of history's most iconic figures, but the story of the author's great-great-grandmother provides just that. Serving as Winston Churchill's parlor maid, she clearly made an impression on the famous statesman, who begged her to stay when she left service to get married. When she declined, he gifted her a table and chair from his own parlor as a wedding present.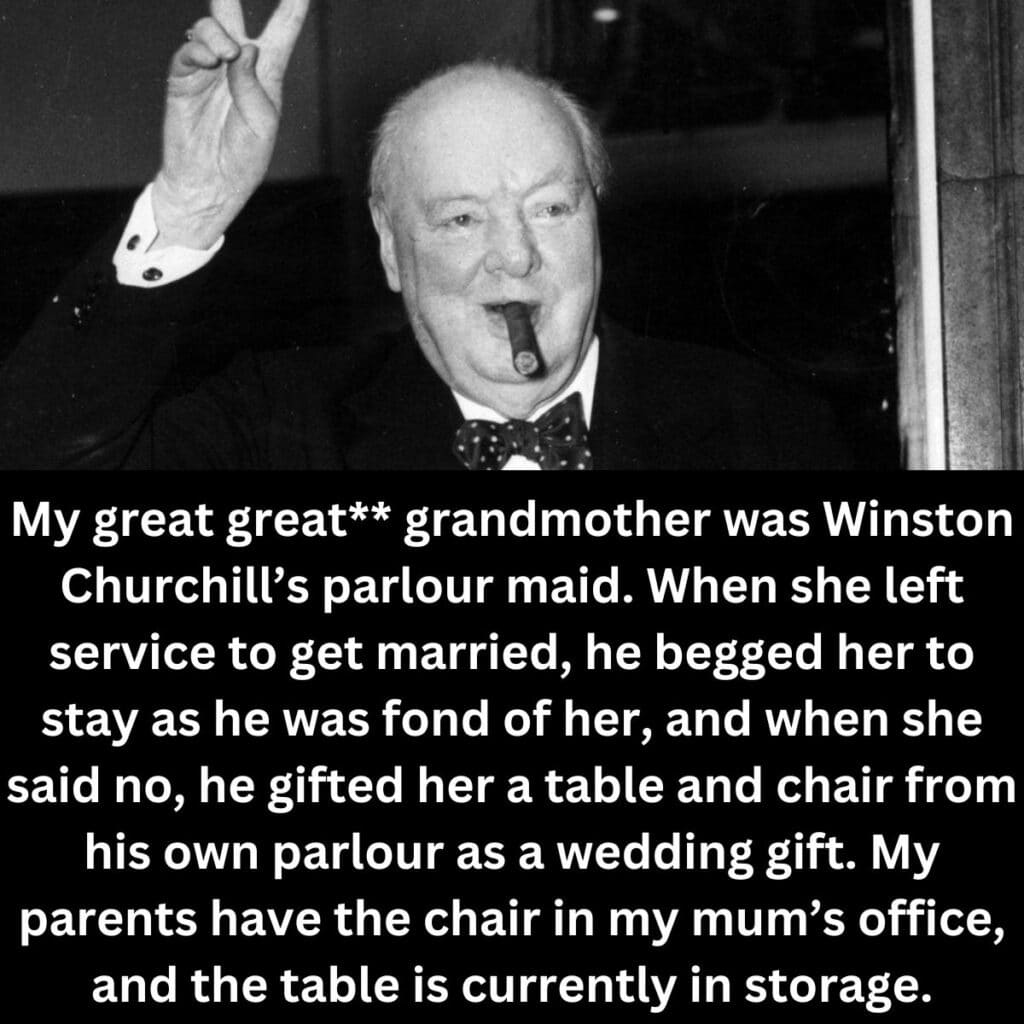 It's a sweet gesture that speaks to the character of Churchill and his appreciation for the people who worked for him. Today, the author's family treasures these items as a connection to their own personal history and the larger historical figure who once owned them. How cool is that?