#20: An Unexpected Turn of Events
This Reddit user and his family might have a bit of a dark sense of humor. It's certainly not funny that their great grand uncle was sent to a care home after his brother promised to look after him in exchange for the family house. But it's hard not to chuckle at the unexpected turn of events – who knew that the care home would end up being the perfect matchmaker for their great grand uncle?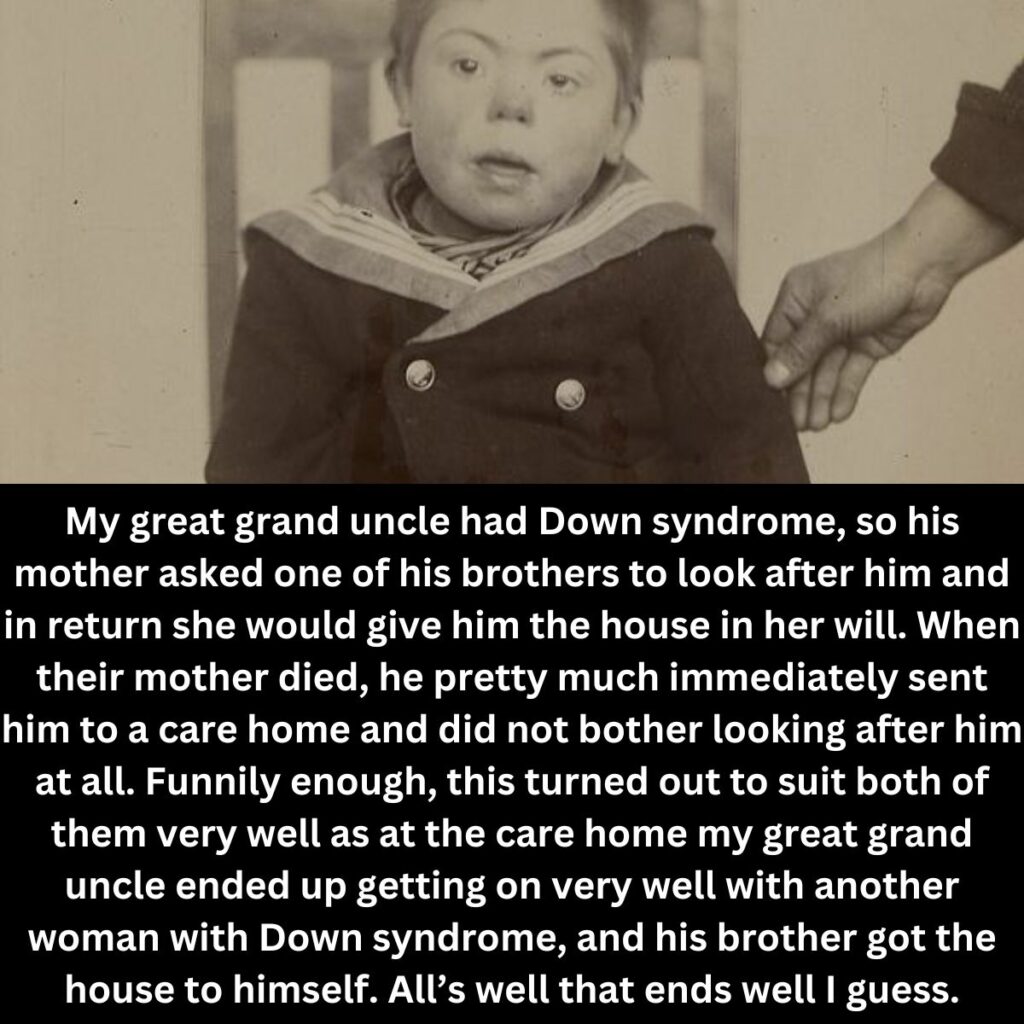 It's heartwarming to think that he found companionship and friendship with another woman with Down syndrome, and it's almost like it was fate that brought them together. And as for the brother who got the house to himself, well, I guess he got what he wanted in the end – but at what cost? Maybe next time he'll think twice before making a deal with his mother that he can't keep.