#8: The First Convict Sent to Australia to Be Freed
This author's family history is rich with tales of resilience and innovation, none more so than the story of their great-great-great-grandfather. He was the first convict to be sent to Australia and then be freed after serving his time. This alone is a remarkable feat, but what he accomplished next was even more impressive. Faced with the challenge of growing wheat in Australia, he developed a new strain that could withstand the harsh climate and soil conditions.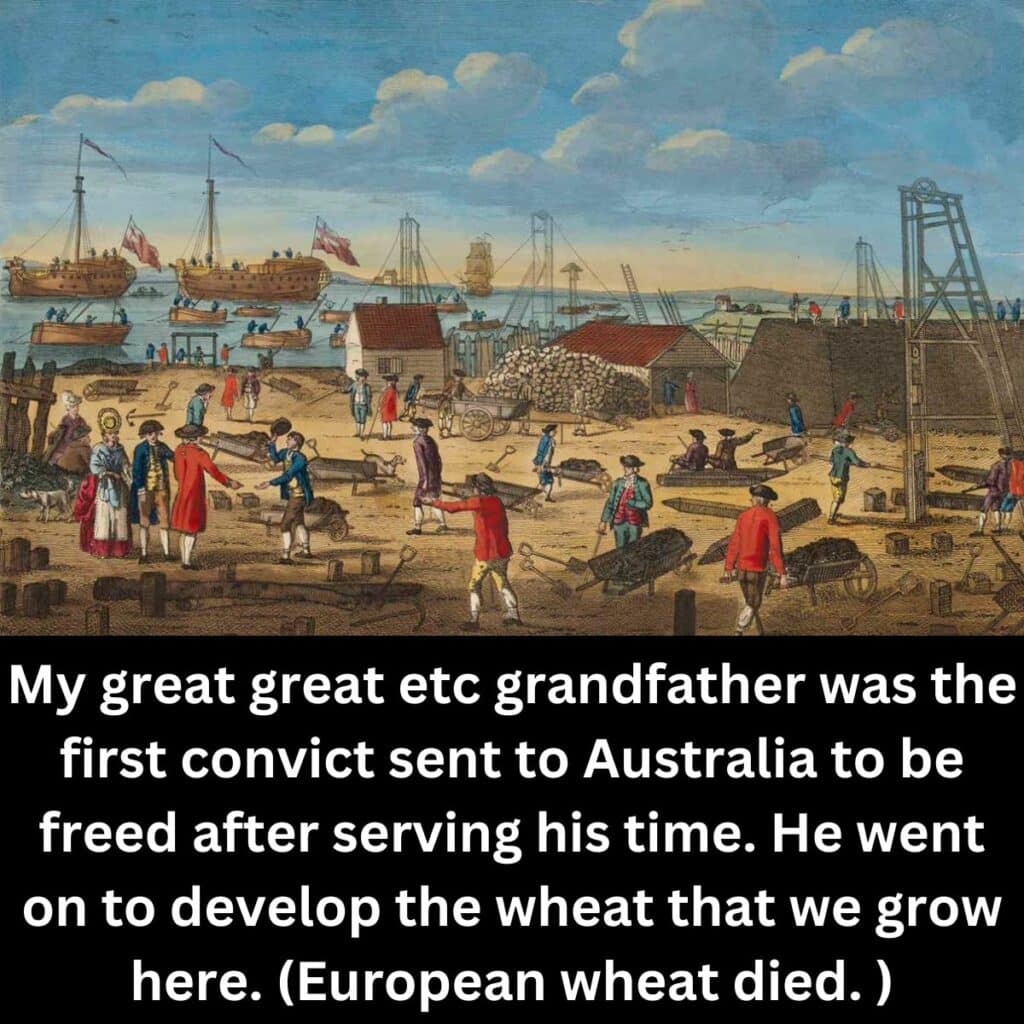 This innovation was crucial for the colony's survival, as the European wheat had failed to take root. Today, the wheat that he developed is still grown in the region, a testament to the enduring legacy of this pioneering ancestor. His story is a reminder of the resilience of the human spirit and the power of innovation to transform even the most challenging of circumstances.