#29: An Escape Plan for the Generations
The story shared by this Reddit user about their grandfather's exploits during WWII is truly incredible. According to the story, their grandfather – who was an engineer for the British army in Egypt – and a friend got drunk one night and slept in a small town. When they woke up, they discovered that the Germans had taken over the town.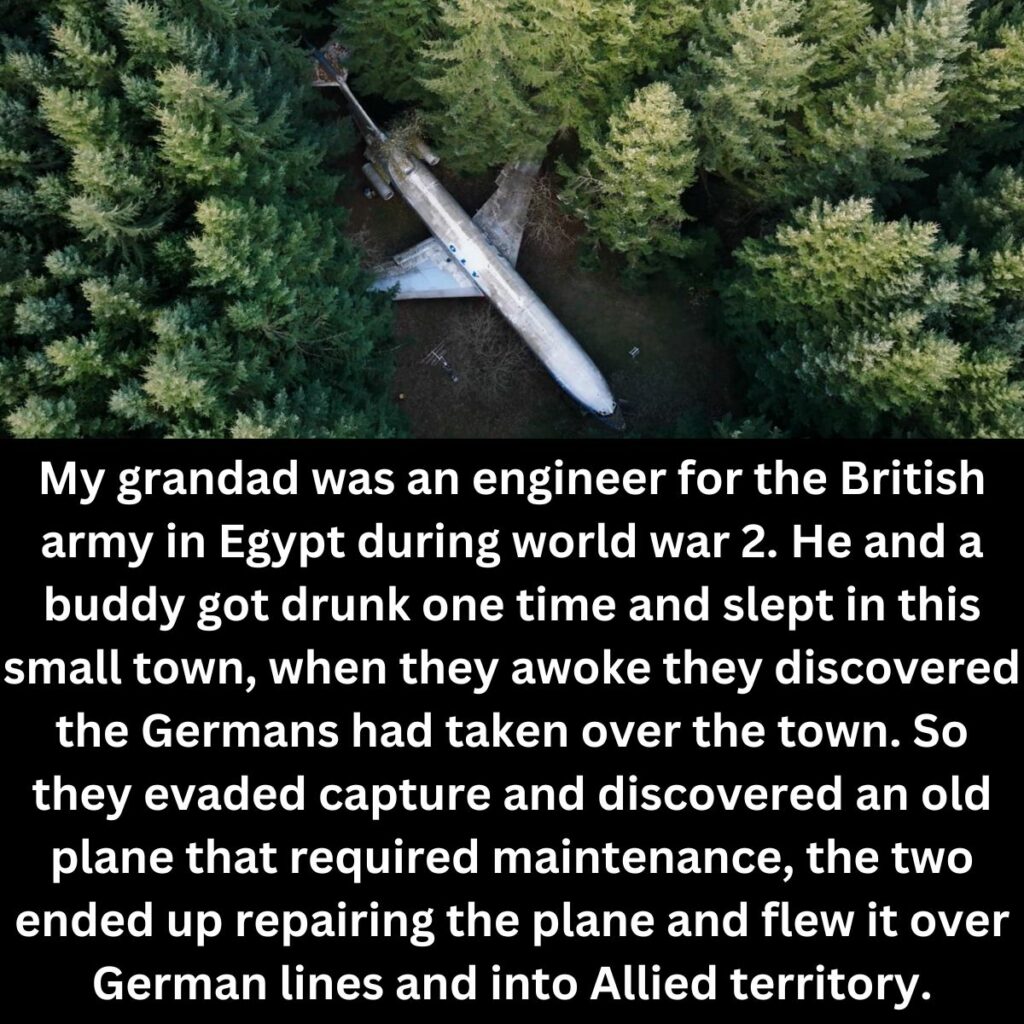 Rather than be captured, they evaded the enemy and stumbled upon an old plane that required maintenance. Amazingly, the two were able to repair the plane and fly it over German lines and into Allied territory. We're definitely not going to have stories as interesting as this one to share with our grandkids, but maybe that's for the best.