#31: Descended from Greatness
This person's great-grandmother's surname was Bligh, and she was descended from William Bligh – the commander of the infamous HMS Bounty during the mutiny, and later a Governor of New South Wales. On top of that, the family also has ancestral ties to Jonathan Swift, the legendary author of Gulliver's Travels.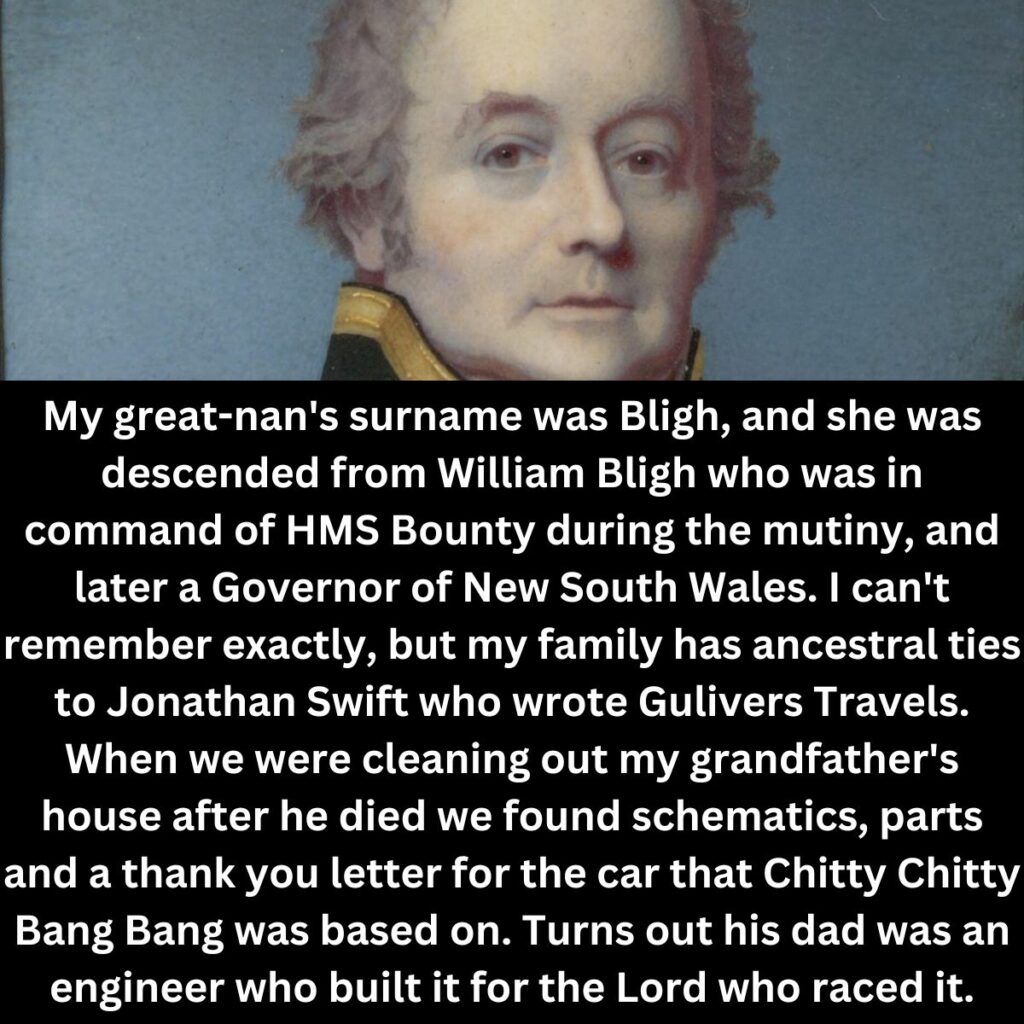 But that's not all – when they were cleaning out their grandfather's house, they found schematics, parts, and a thank-you letter for the car that Chitty Chitty Bang Bang was based on! It turns out that their grandfather's dad was an engineer who built the car for a Lord who raced it. This family is clearly no stranger to adventure, ingenuity, and creativity, with a rich history spanning multiple generations.