#16: Surviving the Bogotá 1948 Riots
The story of the author's grandfather is a chilling reminder of the violence and chaos that can erupt during times of civil unrest. In April 1948, Bogotá was rocked by riots that saw widespread looting and destruction throughout the city. The author's grandfather, a local business owner, found himself in the midst of this turmoil and was forced to take desperate measures to survive.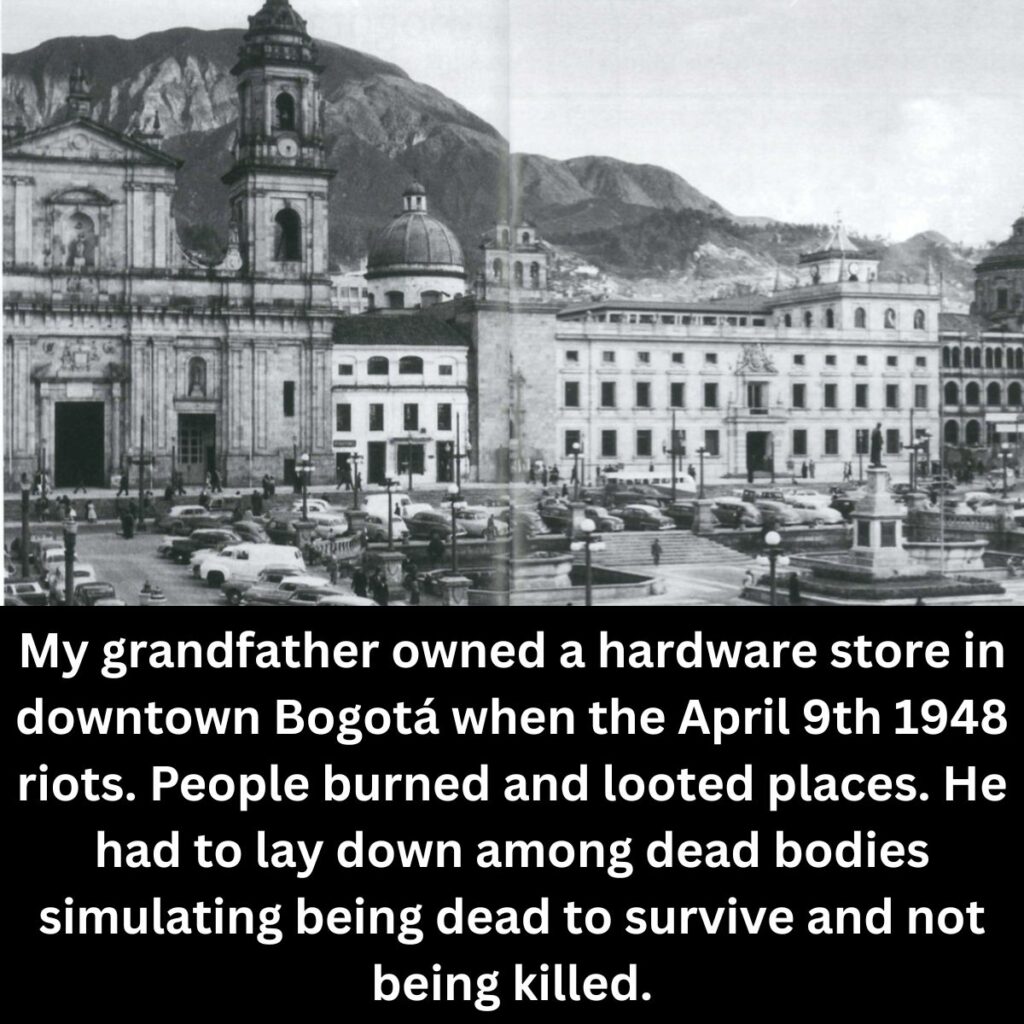 He laid down among dead bodies, pretending to be one of the casualties, in order to avoid being targeted by the violent mob. It's a harrowing story that highlights the very real dangers faced by ordinary people caught up in the chaos of civil unrest. Despite the trauma he undoubtedly experienced, the author's grandfather managed to survive and rebuild his life, a testament to the human spirit's resilience in the face of adversity.