#13: The Things You Do for Love
Whoa, it seems like this Reddit user's great-grandparents had a love story straight out of a soap opera! With a suitor vying for the affections of their great-grandmother, it was up to their great-grandfather to swoop in and save the day – by killing the competition and kidnapping the bride-to-be the night before her wedding. Talk about a dramatic gesture!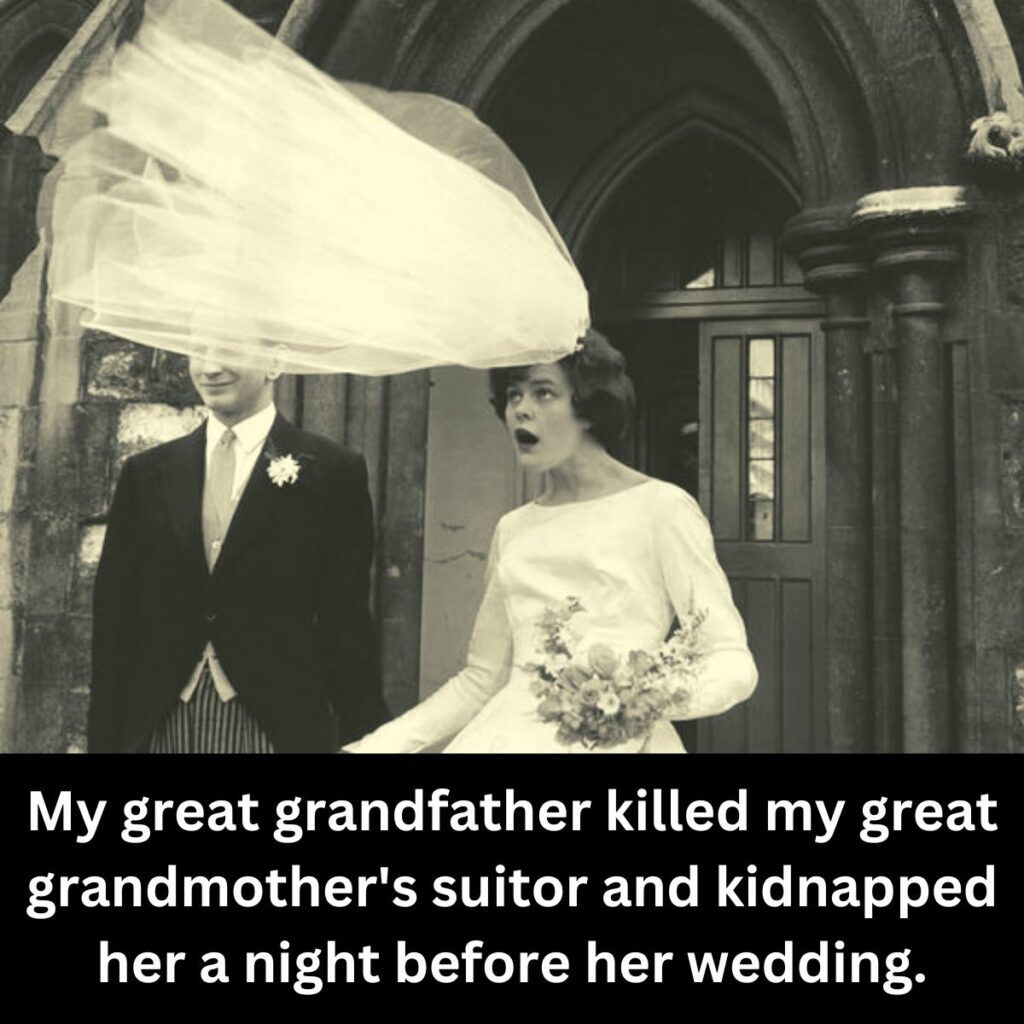 The things you would do for love… It's like something out of a cheesy romantic comedy, complete with a dash of murder and mayhem. But hey, sometimes you've got to fight for love, right? Maybe this great-grandfather was just a hopeless romantic, willing to do whatever it took to be with the woman he loved. Or maybe he was just really possessive – it's hard to say.