#48: Baby's First Christmas Tumble
There's something irresistibly charming about a baby's first Christmas, and this card captures it with a delightful twist. Here, while exploring the wonders of the festive season, we see a little one has taken a comical tumble, with his tiny face adorably smooshed against the floor.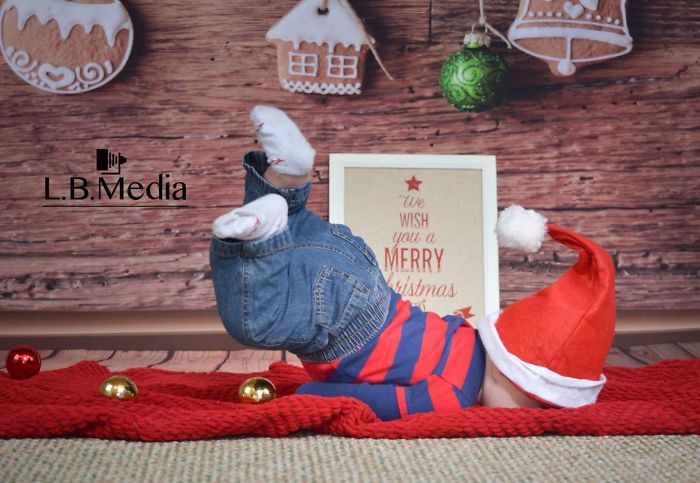 It's a moment that encapsulates the joyful, if not slightly chaotic, essence of holiday celebrations with a new family member. This image, heartwarming and humorous in equal measure, is sure to bring a smile to anyone's face. It shows the innocent mishaps and pure moments of joy that make the holidays unforgettable, especially with a little one in tow.