Christmas through the years
Tradition is tradition, and some things never change. Although the family gets bigger every couple of years, they take the same Christmas photo every time. As dogs or kids are added to the photo, the poses, the order, and the background stay the same. Every year, this family takes the same Christmas card, and it's the sweetest thing we've seen.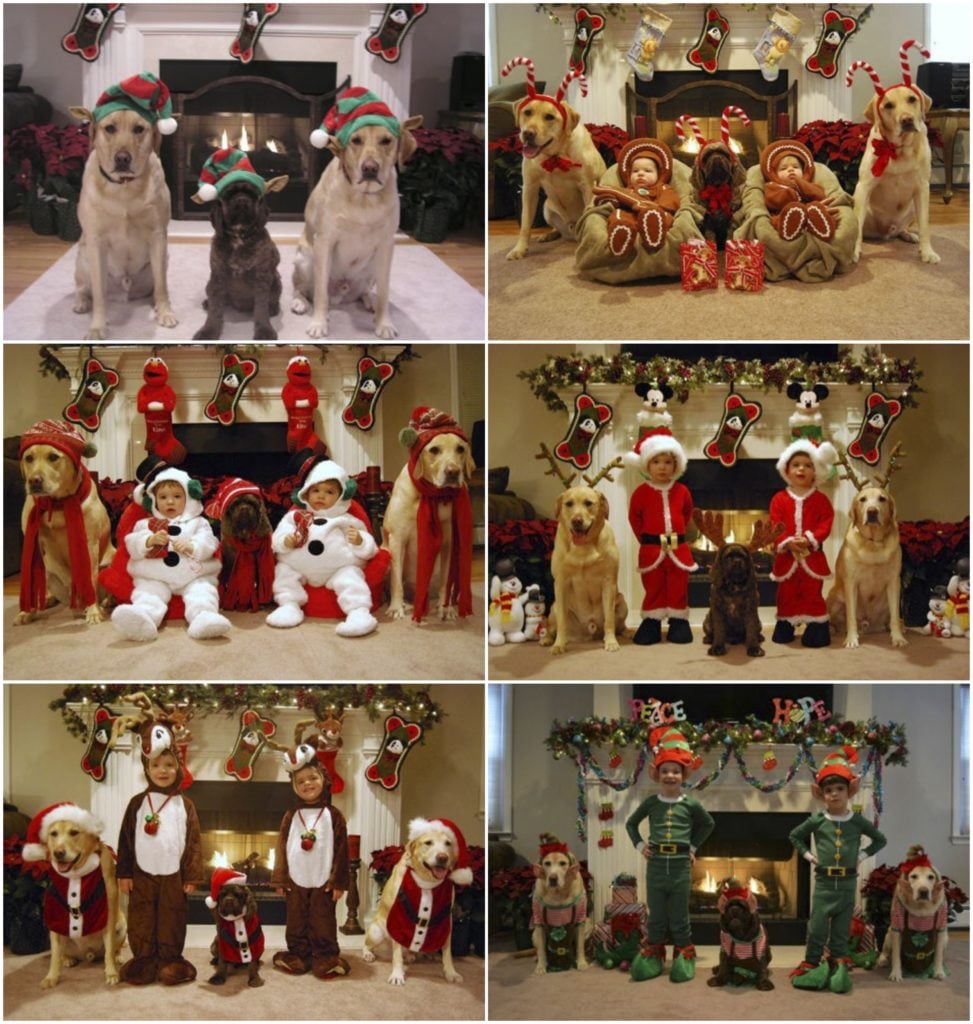 There's something very calming and reassuring about this. Taking the same photo every year, with small adjustments, means that everything is okay. It's also beautiful to see how the dogs and the kids grow together, side by side. With all due respect to original Christmas cards with special effects, nothing beats the good old traditional family photo by the fireplace.