A normal family, for a change
This year, for a change, the Power family – who's famous for their legendary Christmas cards – decided to do a normal family photo. No theme, no cultural (or other) references, no excessive makeup. Perhaps they needed a break one year, and they're planning something huge this year instead! We can only hope.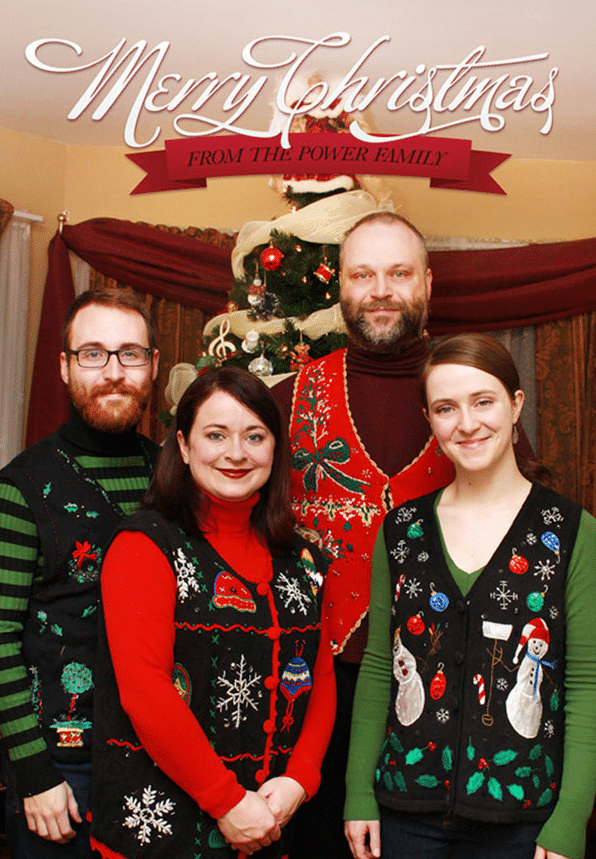 Perhaps they needed to make one normal photo so that people could see what they really looked like underneath the makeup and the costumes! Or perhaps, and this would be our final guess, they simply didn't have the time to do something over-the-top. Perhaps they were too busy that year. We can forgive them.