Nothing says Christmas quite like Christmas cards. It's the one holiday tradition that all households around the country share, and our way of spreading holiday cheer with our friends and family who are far away. While in the past, people used to buy ready-made greetings cards and send them to all their relatives with a rather generic message, in the past few years, since the rise of technology, Christmas cards have become more sophisticated, as the options are endless. Here are some of the funniest and most creative Christmas family cards we've seen.
Finding Rudolph
No Christmas is complete without watching an iconic Christmas movie. Everyone has their own favorite – whether it's Home Alone, It's a Wonderful Life, The Nightmare Before Christmas, or Gremlins – we all have this one movie we have to watch every holiday season. That's why designing your Christmas card like a movie cover is brilliant.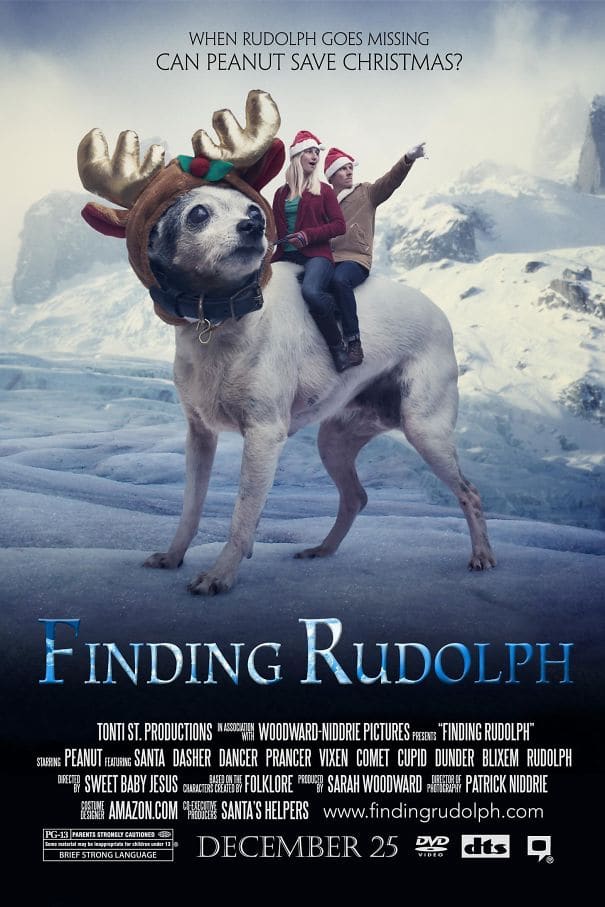 Actually, Finding Rudolph sounds like it could be a real Christmas movie. We just hope Peanut doesn't become a big movie star and forgets where he came from. Aside from the great idea, it also seems like they put a lot of effort into making this card, which also deserves credit! All in all, this is a successful card indeed.