#33: Today's Generation
With all due respect to the creative cards, this is probably the most authentic Christmas card we've seen. It's not just the kids, but the entire family is staring at their screens, texting, tweeting, Instagramming, and whatnot. This is today's definition of quality time with the family – sitting together, while everyone is on their phones. That's not to say that our families are any different!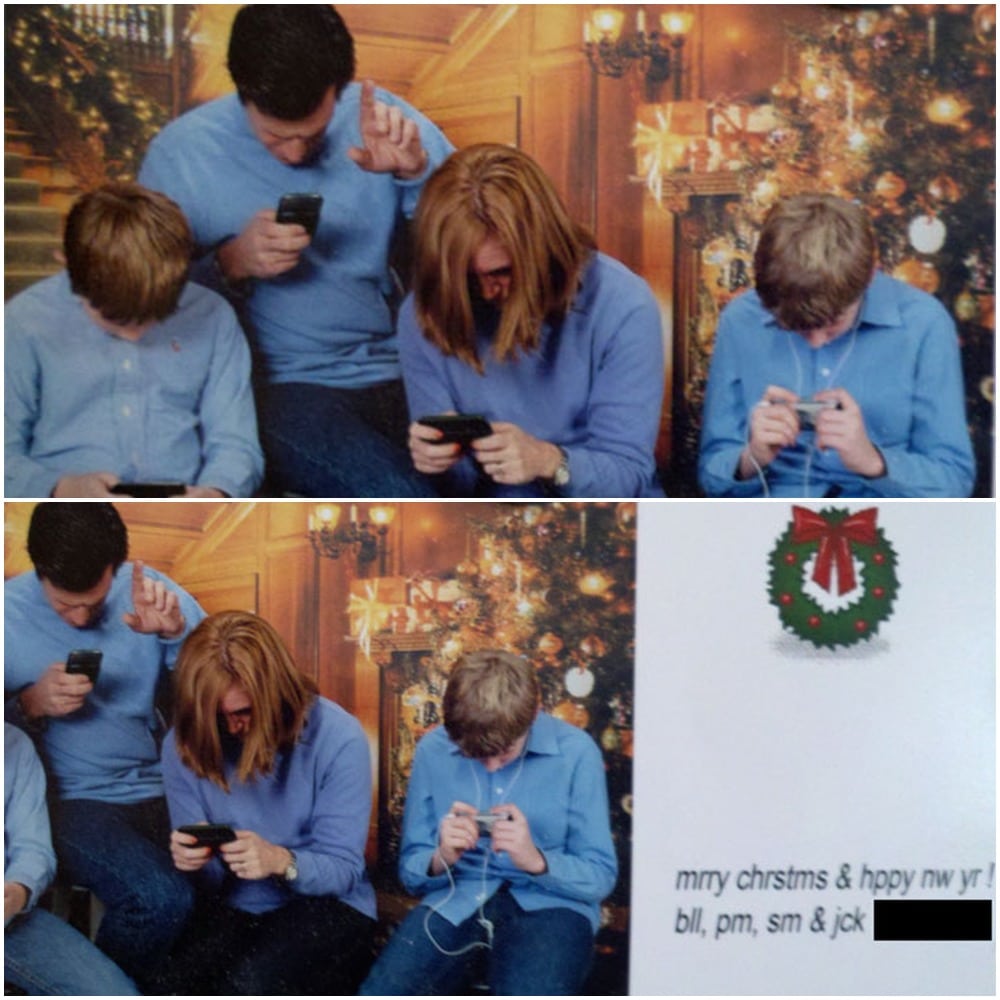 Even their greeting is written in text message/social media language – all abbreviated: "mrry chrstms & hppy nw yr! bll, pm, sm & jack." A very touching greeting, indeed. We can't deny that in the past couple of years, our smartphones have become an inseparable part of our lives, and they take up a lot of our time and attention. This family managed to capture and mock this phenomenon perfectly.