#23: Finding Rudolph
No Christmas is complete without watching an iconic Christmas movie. Everyone has their own favorite – whether it's Home Alone, It's a Wonderful Life, The Nightmare Before Christmas, or Gremlins – we all have this one movie we have to watch every holiday season. That's why designing your Christmas card like a movie cover is brilliant.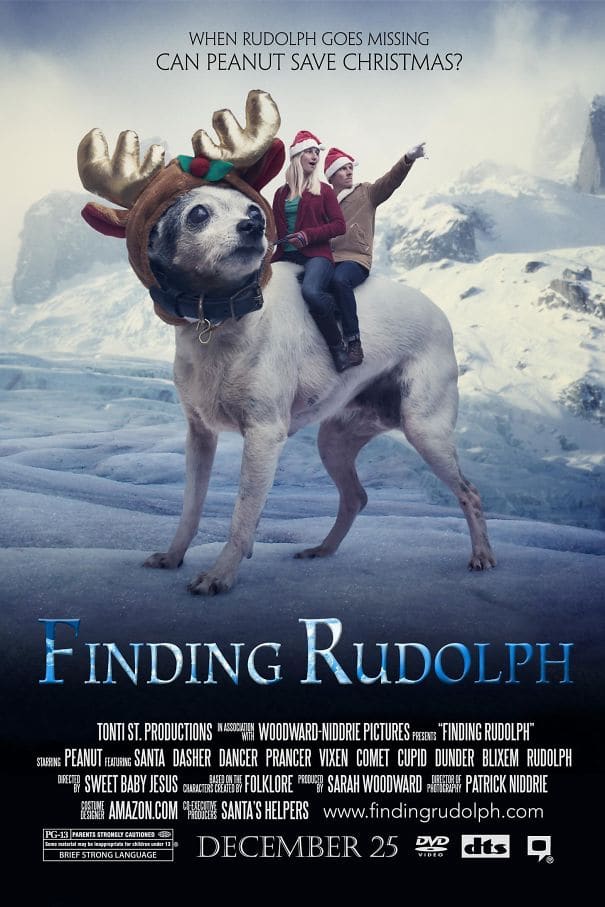 Actually, Finding Rudolph sounds like it could be a real Christmas movie. We just hope Peanut doesn't become a big movie star and forgets where he came from. Aside from the great idea, it also seems like they put a lot of effort into making this card, which also deserves credit! All in all, this is a successful card indeed.