#51: A Shinning Christmas
Even if you're not a horror movie fan, I'm sure you can appreciate the level of creativity of this family's Christmas card. The 1980s classic thriller, The Shinning, is definitely one of the most iconic movies of the century, so it's no surprise people still like to reference it on any occasion until this day.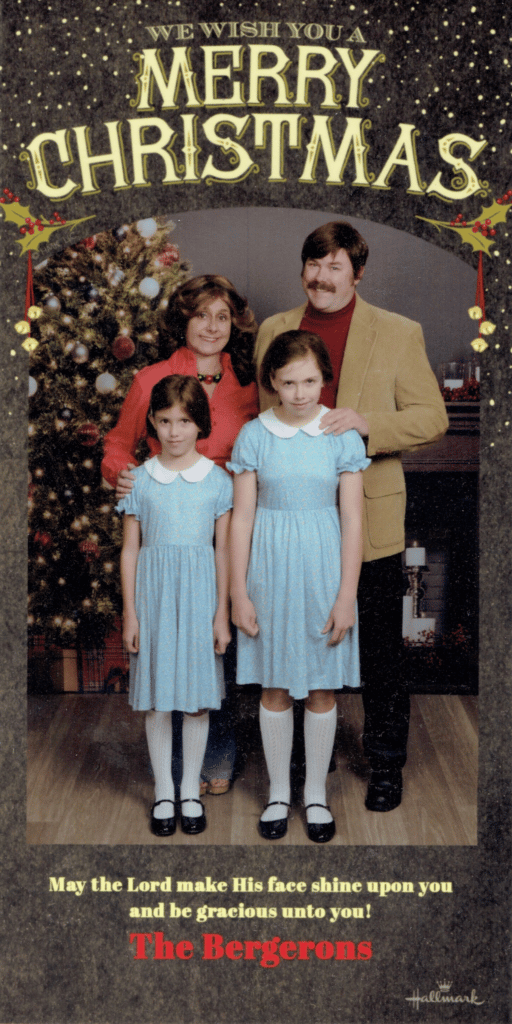 I can definitely tell the mom wasn't totally on board with this idea just by the look on her face. Also, her outfit doesn't look like Wendy's at all! At least they really nailed the twin's outfits, which is by far the most iconic one in the movie. Do you think Christmas cards should be more traditional, or combining pop culture elements is also nice? Let us know back in the comments!