#14: Is It Christmas Yet(i)?
Check out this hilarious Christmas card! It's got this quirky yeti trying to top off a Christmas tree. Imagine a giant, fluffy creature reaching up to crown the tree. It's like watching a scene from a wacky winter wonderland. The humor here is top-notch, blending the festive spirit with a dash of mythical fun.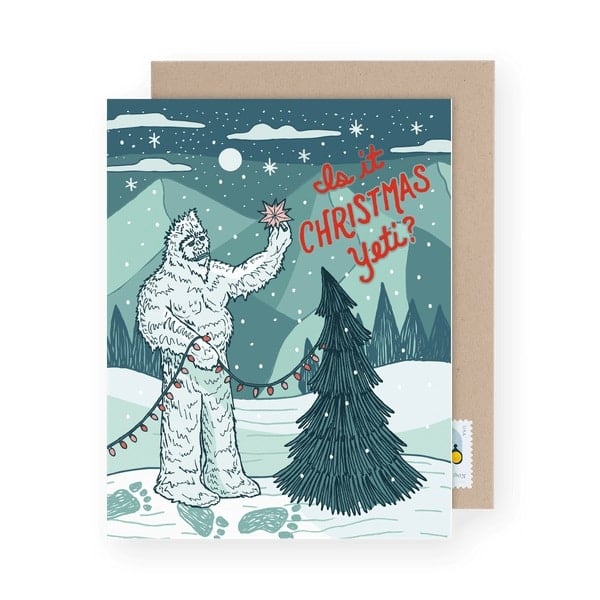 It's the kind of card that makes you chuckle and shake your head, thinking, "Only during Christmas!" Perfect for a light-hearted season's greeting, it's sure to bring a smile to anyone who sees it. And let's be honest, who wouldn't want a yeti joining in on their holiday festivities?