It's been a tough year
Forget about toys for the kids – they have plenty of them already – what this couple needs this Christmas is something for themselves. This has been a rough year for all of us, and parents who had to stay home with the kids while schools were out probably feel like they could use a break this holiday season. Except, they can't get a break.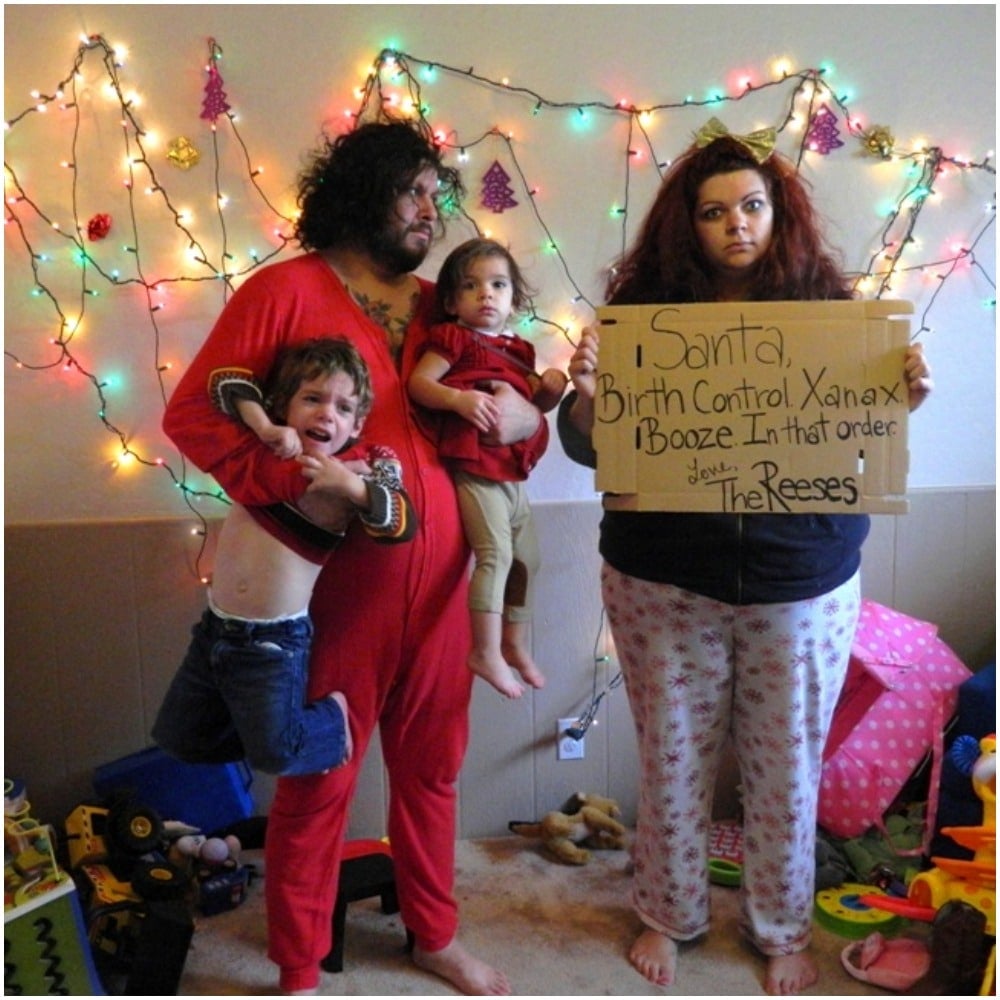 It's understandable these parents didn't have the time and energy to make a family Christmas card as they do every year, and instead, they just scribbled on a cardboard box what they wanted to get from Santa. If they've been good this year, they could get presents, too, right? Or is that right reserved only for the kids?