Whether or not you believe in it, astrology has long fascinated the masses. The practice of using celestial positioning to foretell events and personality traits dates back as far as Babylon, two full centuries before our current calendar system. Charting star and planet paths and uniting them with birthdates and recent events have created an entire culture of followers, and nearly everyone knows their star sign. Me? I'm on the Virgo-Libra cusp! If astrology were an exact science, I would be able to say that's what makes me such a prolific writer, as being both an earth and air sign grounds me while allowing creativity to flow! It was only a matter of time until people on the internet started making astrology memes. Whether you wholeheartedly prescribe to the practice or give it some severe side-eye, these memes are sure to elicit a giggle, so let's dive right in and ride the cosmos.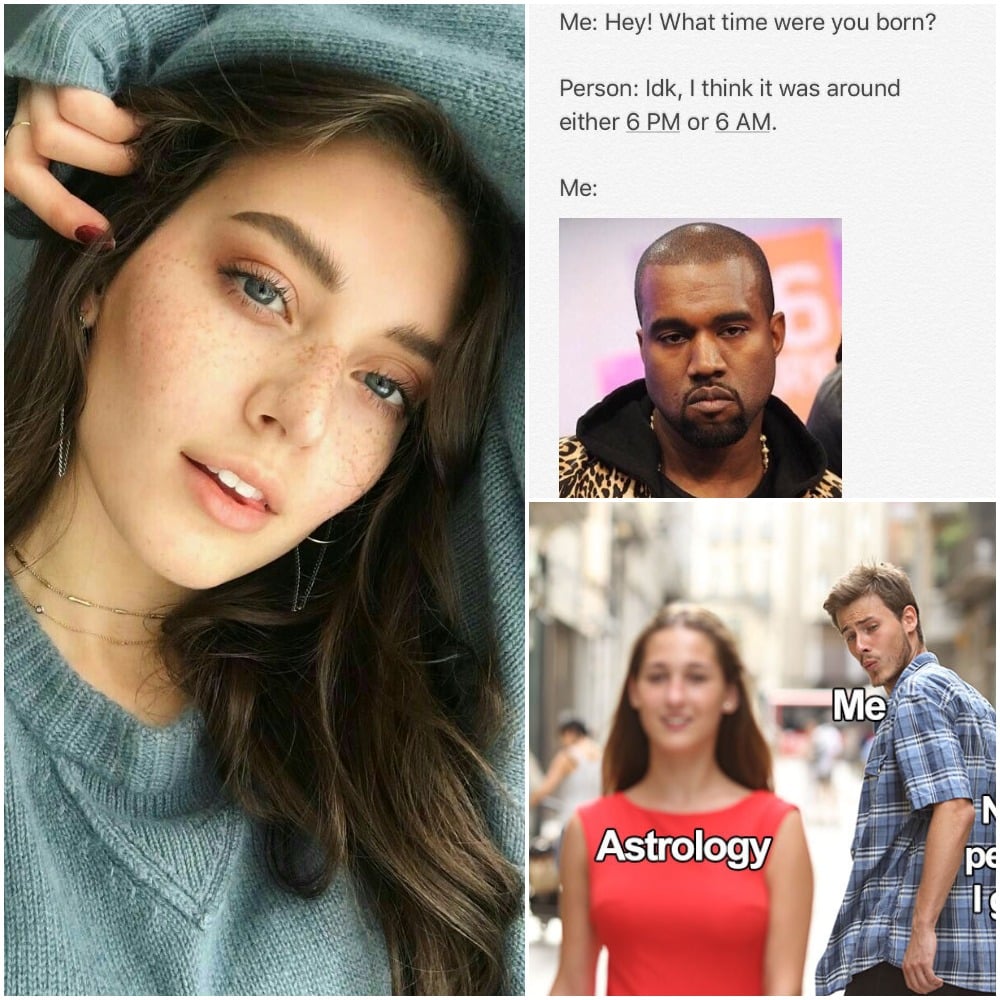 #1: Pseudoscience check!
Since astrology is considered a pseudoscience, it often gets a bad rep. The truth is, though, that it takes a lot of knowledge and dedication to chart someone's birth sign properly. Not only must you know the exact date and time of someone's birth, but you must also know their exact location to discover where each planet was during their entrance into the world.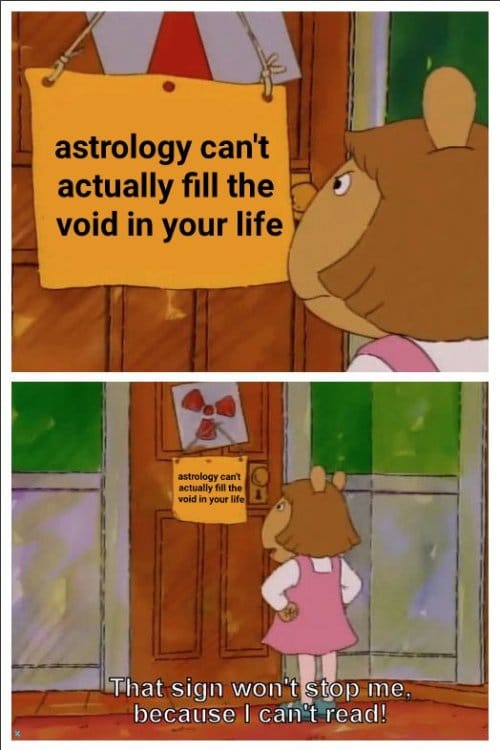 Two people can be born at the exact same moment and have entirely different charts if they're on opposite sides of the world! There are also several different types of charts: synastry, composition, solar and lunar return, natal, and transition. This pseudoscience is a lot more complex than many think!