#15: Scapegoat, looking for a scapegoat!
It's always easy to blame everything on your sign. I wish Libras were messy, though. Sadly, that is all on me, and I have to take responsibility. However, Libras are all about justice, and I can use my Libra status to play Switzerland when my friends are arguing. I can't take just one side; I'm a Libra.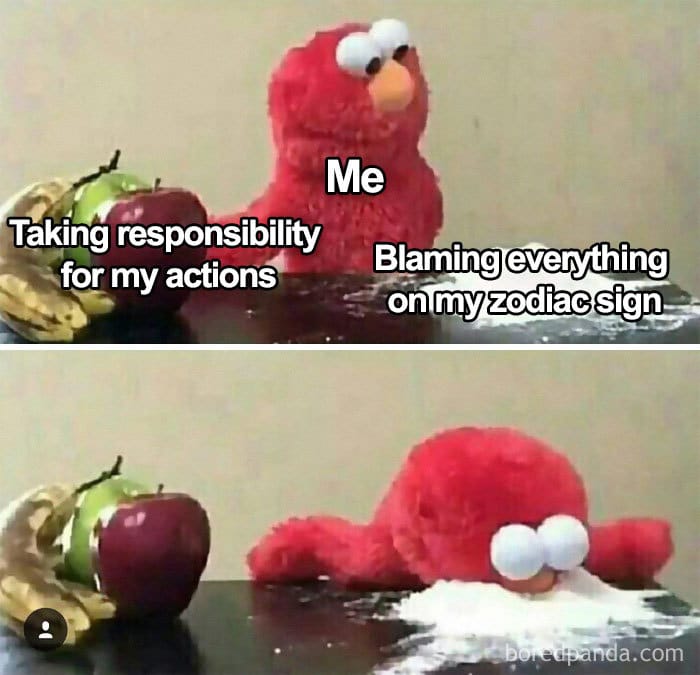 Scatterbrained? Blame it on being a Pisces. Always late to work? Probably a Gemini. Say you'll show up for a party and then don't? You're a classic Cancer. Super shy? It's okay, little Aquarius! Each sign has its traits, and it's become universally acceptable to explain things away with a bit of astrological sign dropping.