#36: Which Friends Character Are You?
You know those quizzes online that tell you which Friends character you are, or which Harry Potter house you belong to based on your quality traits? The same thing can be done using your Zodiac sign. If you're an Aries, you must be Rachel Green – you're feisty, you're determined, and no one can tell you what you can't do.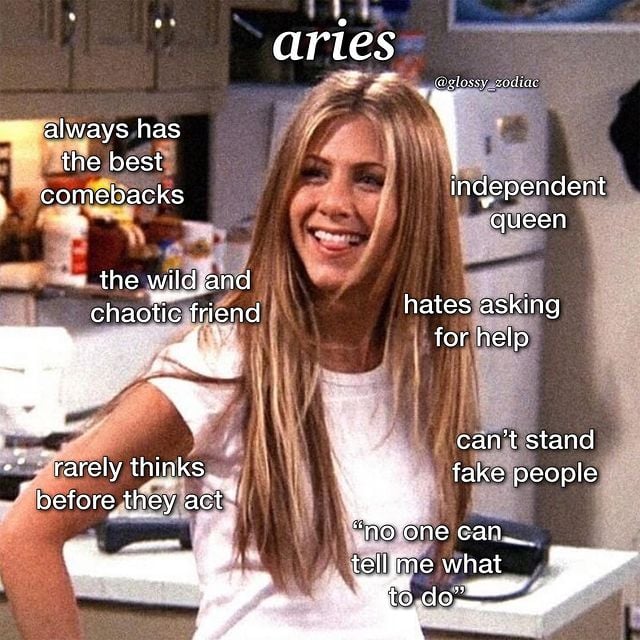 If you're a Virgo, that's an easy one – you're Monica Geller. A classic Virgo, Monica is practical, logical, and systematic; she likes everything to be in order, and more than anything else, she likes to help others. She's always the hostess. Last but not least, if you're a Taurus, congratulations, you're Phoebe Buffay! If you're a Friends fan, you know that Phoebe values honesty above anything, she's set in her ways and not one to answer to authority, and she's loyal.