#41: Ah, you caught me
Never mix business and pleasure. Regardless of your sign, you have a business persona and a friend persona. You also probably have a parenting persona and marriage persona, too. Add them all together, and I'm not even sure which voice to use with whom and whether I should yell at my boss or my kids.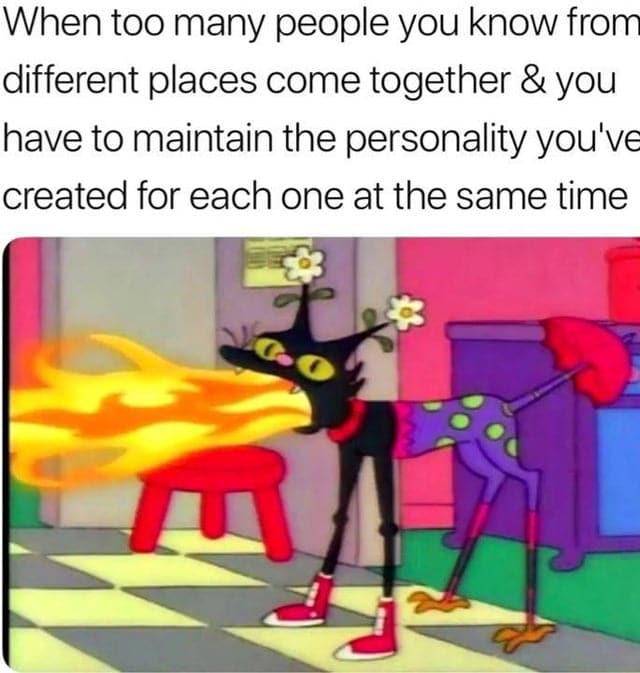 Geminis have it the hardest, though. For each of those personas, they have TWO. That's at least eight different people they have to be at one time. I can't even imagine. Aquarius has it the easiest. They're antisocial and won't be caught in that situation no matter what.