#14: Check that status!
If you type "mood swings by astrological sign" into Google, you'll get page after page of articles explaining who, what, when, and why. This is a super common use of astrology. Because astrology heavily relies on personality traits, it's easy to match mood swings up with the astrological sign and explain it all away.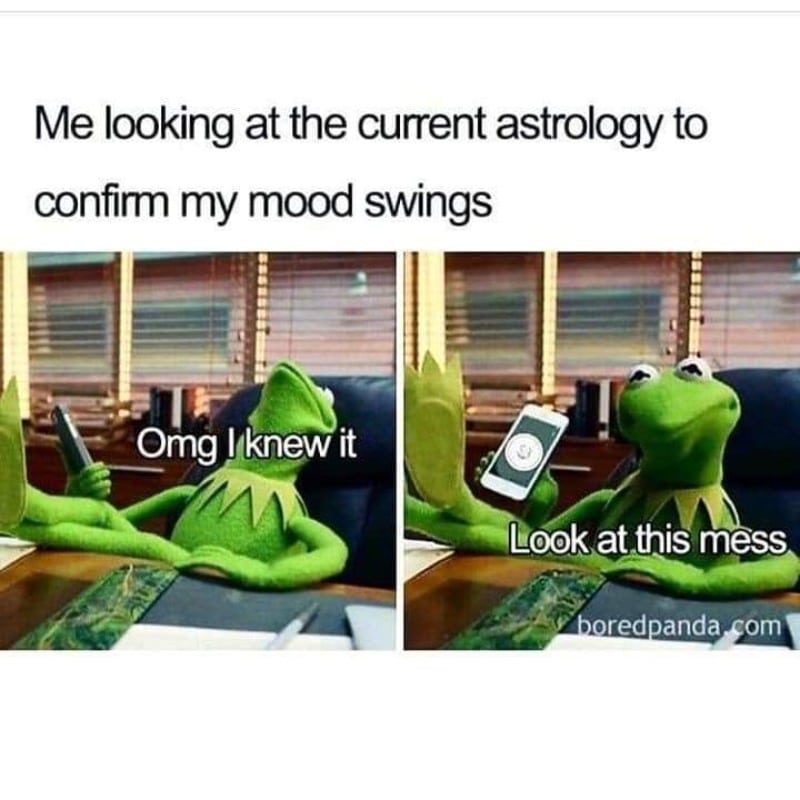 Also, the movement of celestial bodies apparently alters the workings of the world, and there are tons of articles about Venus and Mercury and how they affect your emotions. Words like retrograde, favorable, and unfavorable are combined with planets to explain the sudden mood changes of people—personally, I kind of like it when Mercury goes into retrograde. Things get interesting.