#3: Scorpios are intense!
Scorpios are very straightforward and completely lack a filter. They don't do nuance, so they often get a bad rep for their no-nonsense attitudes. While they're sincere, they can also be very secretive. If you know you're a Scorpio, chances are you've made it clear directly after a scathing comment.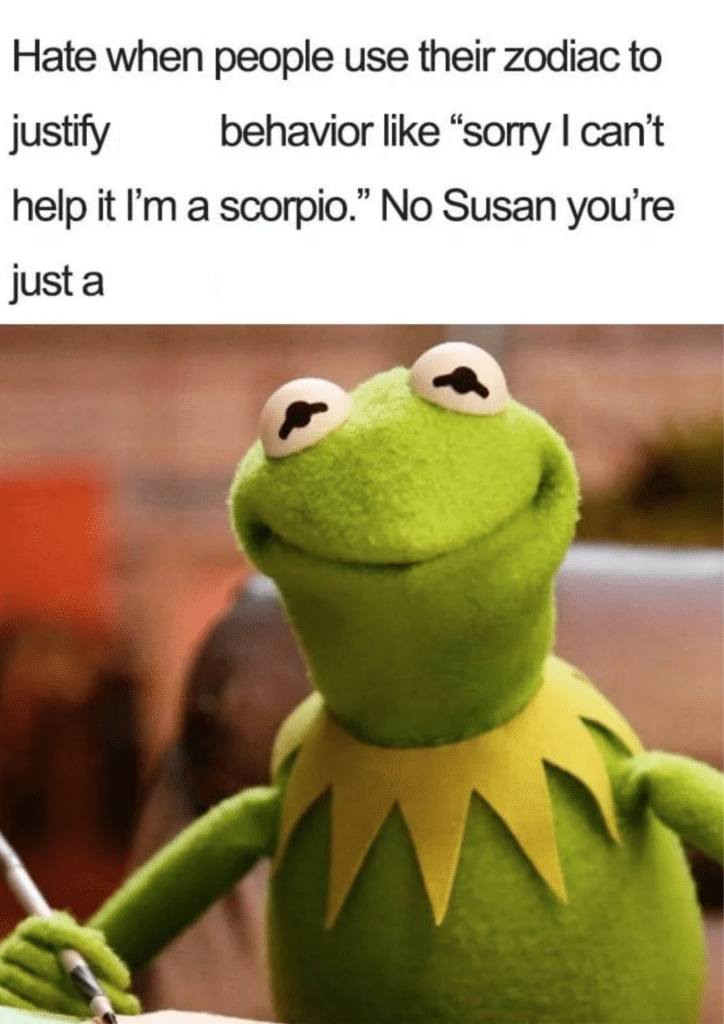 Don't worry, Susan, we know you're actually very nice. Maybe brush up on your tact a bit, and people will stop making assumptions. Also, invest in a brain-to-mouth filter. They're very important to those around you! My Virgo side wants to hug it out with you, and my Libra side is making a list of helpful examples to get you started.