#47: 'Tis the Season
Our parents are the ones who raised us and shared their invaluable wisdom with us, and there are a few things they don't know a lot about. Internet slang is one of them. There are a lot of slang words and phrases of our modern time that our parents don't necessarily understand, and not for lack of trying.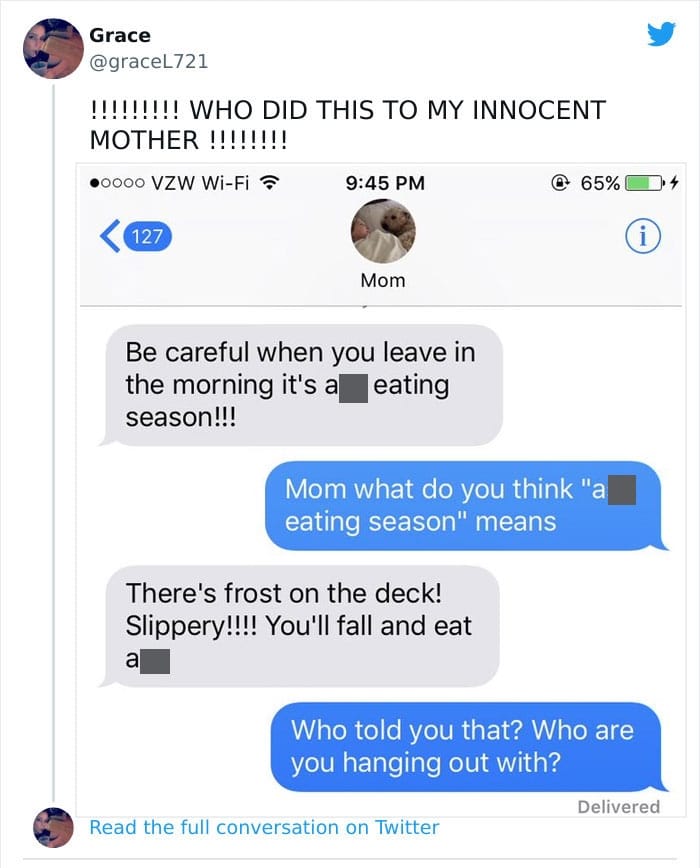 Some things are just too hard to explain due to the generation gap, and other things you don't necessarily want to explain. So, when this girl received this very questionable text from her mom, she immediately suspected her sweet mom doesn't know what "a** eating season" means. Obviously, it's something sexual, and has nothing to do with winter or slippery frost.