#42: Forgot Something?
Do you ever get the feeling when you left the house that you forgot something important? Of course you do – it happens to all of us. We sometimes forget our keys, our wallet, cellphone, glasses, and other important things. We all get distracted sometimes and if we're leaving the house in a hurry, it's easy to leave something behind.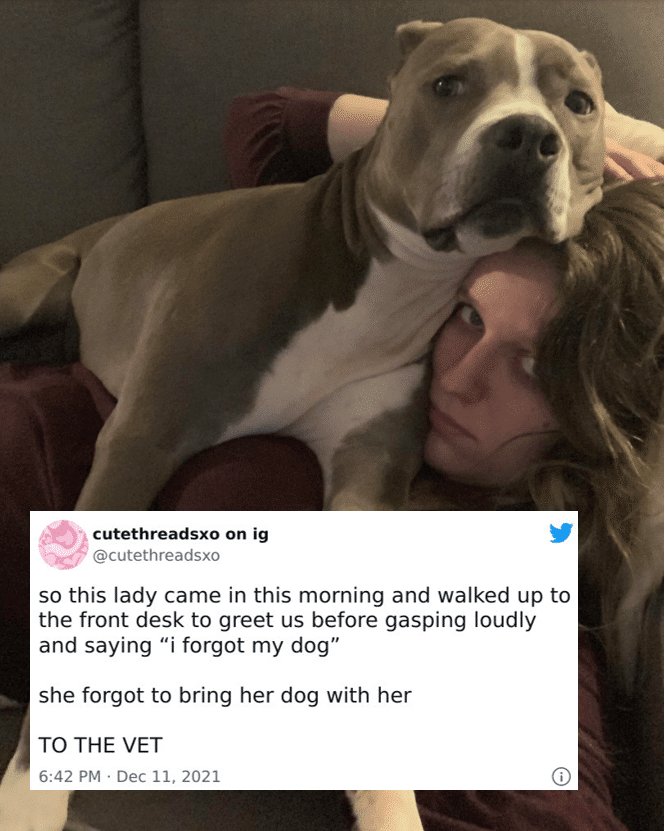 However, going to the vet without your dog is next-level forgetfulness. This woman had an entire walk (or car ride) on her way to the vet to realize her dog was missing and only when she got there did she realize she left him behind. We have no excuses for this behavior. Sure, we all lose our head from time to time, but we can't see something like this happening to us.