Awkward conversations – we all have them. Sometimes, we just say the first thing that comes to mind without thinking it through, and other times we just don't know what's the right thing to say. After you say something embarrassing there's no taking it back and you just have to live with that shame forever. The good news is you don't have to live with that shame alone. These people took to Twitter to share some of the most cringe-worthy face-to-face (and text) exchanges they've had, and it's pure gold. It makes us feel just a little better about our own cringy slip-ups, and mostly it reminds us what we love about social media.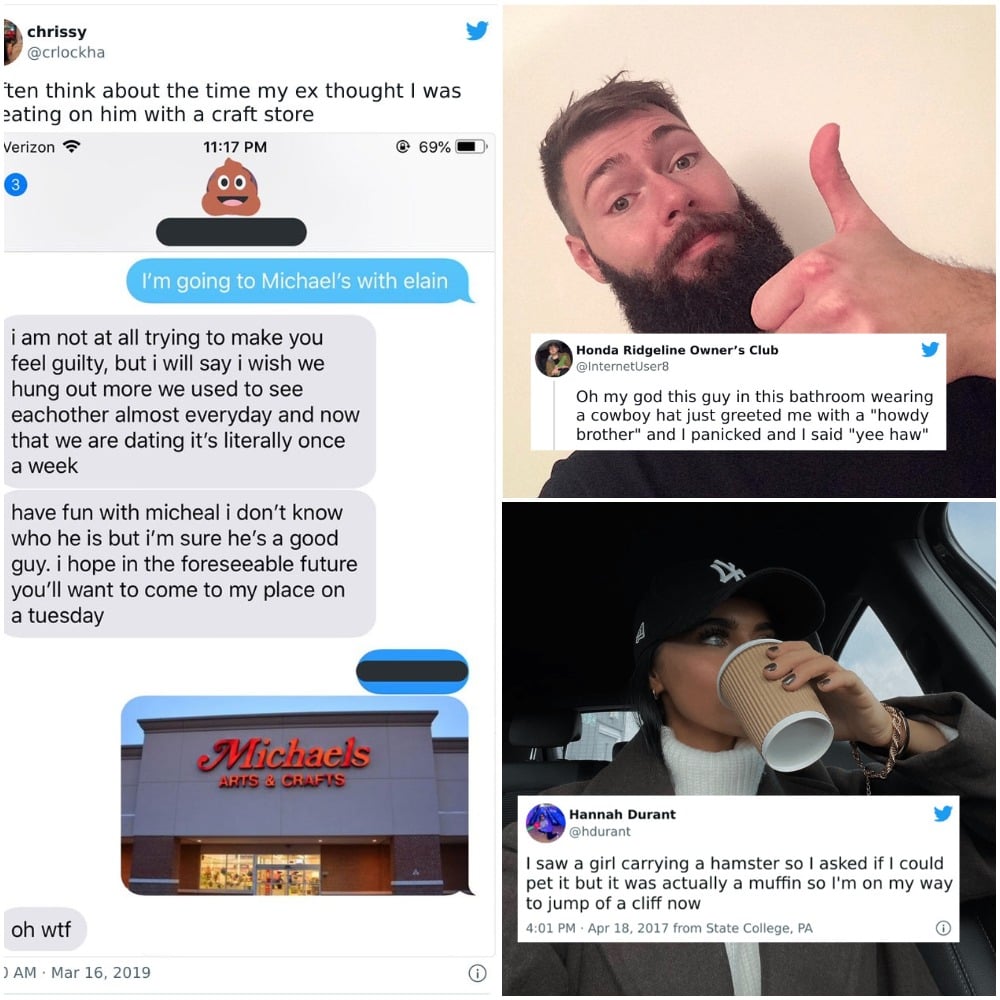 #1: Insert Sad Emoji
Sometimes, it feels like emojis describe our emotions better than words can. So, we use emojis when we want someone to know exactly how we feel, when we want to add some emotion to our text message. If you don't add a smiley emoji, sometimes a perfectly friendly text or email might come across as cold and just too formal.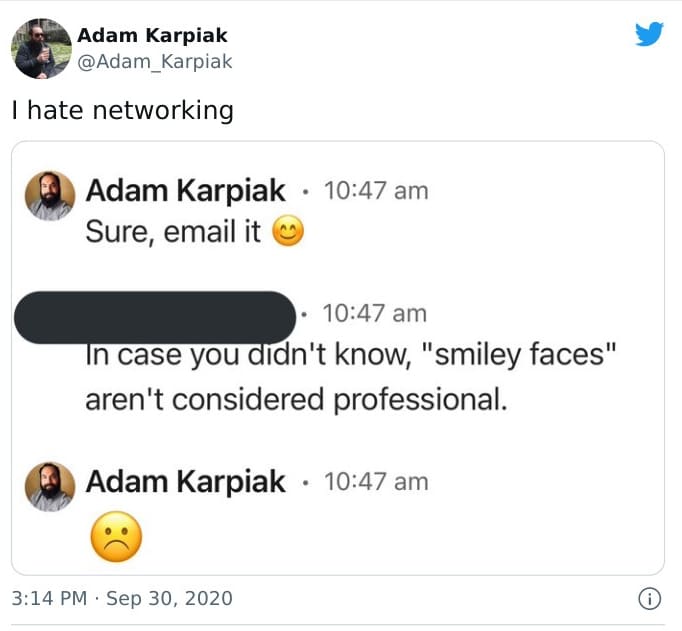 Using emojis in work exchanges is not as common as it is in text messages, but who said it shouldn't be? It feels like it's only a matter of time. So, this person added a blushing face to his work email, and his colleague replied that "smiley faces aren't considered professional." Adam must've been pretty disappointed to get this response, so he answered the only way he knew how – with a sad emoji.