You Can't Just Be Sad
So, this young man asked James to make him look sad in the photo because "he's emo" and posting a photo with a smile might affect his reputation. Do you remember the time being emo was considered cool and rebellious? South Park even has an episode dedicated to the emo subculture and the difference between 'emo' and 'goth'.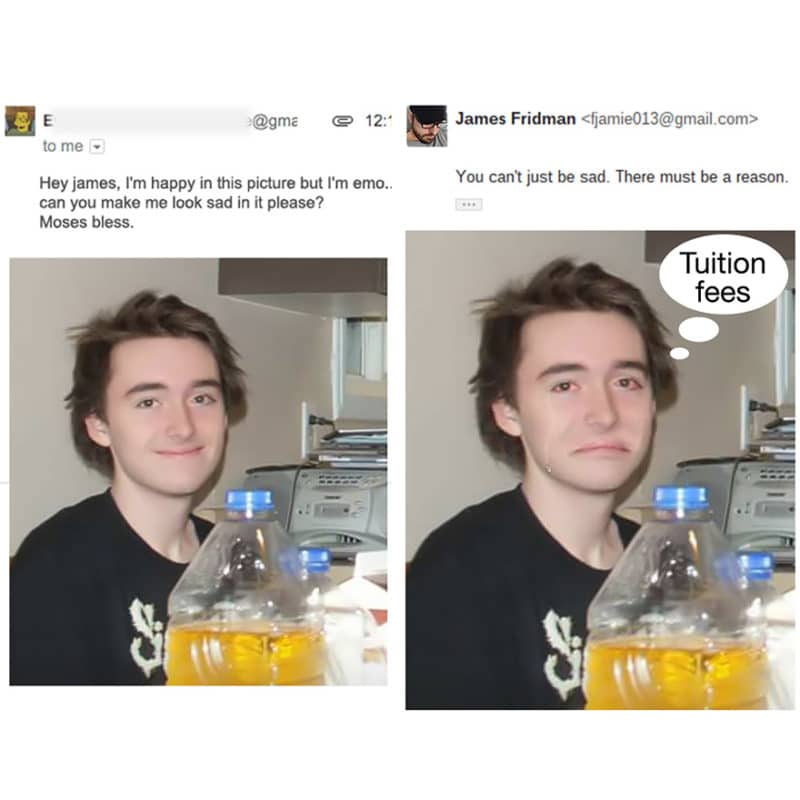 Anyway, this guy asked James to make him look sad in this photo, and James replied "you can't just be sad. There must be a reason." We have to disagree with him on this one. Sometimes, we get sad for no apparent reason. There isn't one big thing that's bothering us, but it's just that everything becomes so overwhelming all of a sudden.