Real Estate Agent, at Your Service
Firing a gun for the first time can be exciting. In certain circles, it's a rite of passage for boys to become men. We don't subscribe to these circles, nor do we condone them, but they exist. Anyway, this young wants to look more impressive while holding a handgun and asked James to turn him into an agent.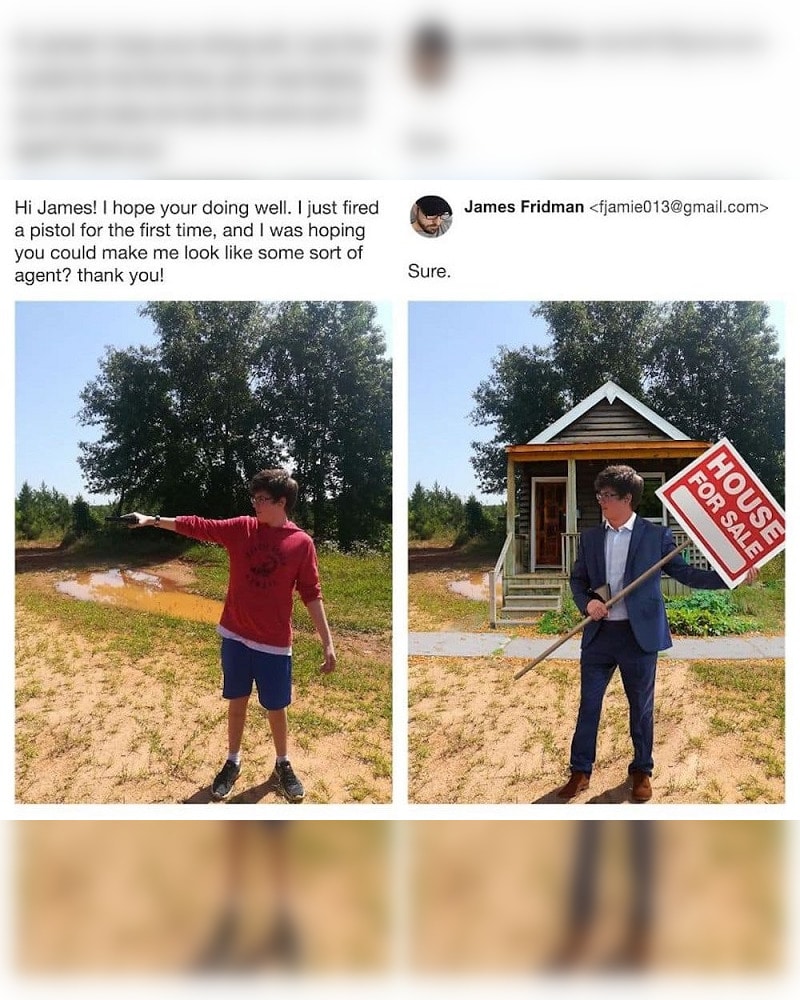 What kind of agent? There's nothing more terrifying or intimidating than a real estate agent! James even threw in a free house for you to sell. That's the kind of guy James is. An extra-mile kind of troll.