We Got a Bad Boy Over Here
One of the most popular photo edit requests is turning your normal self into a badass. Ask James and he will deliver. In this picture, the requester has asked James to make him into a bad boy. Seeing as how this dude looks as plain as vanilla, there was only one thing (or sign) that would change his way of life.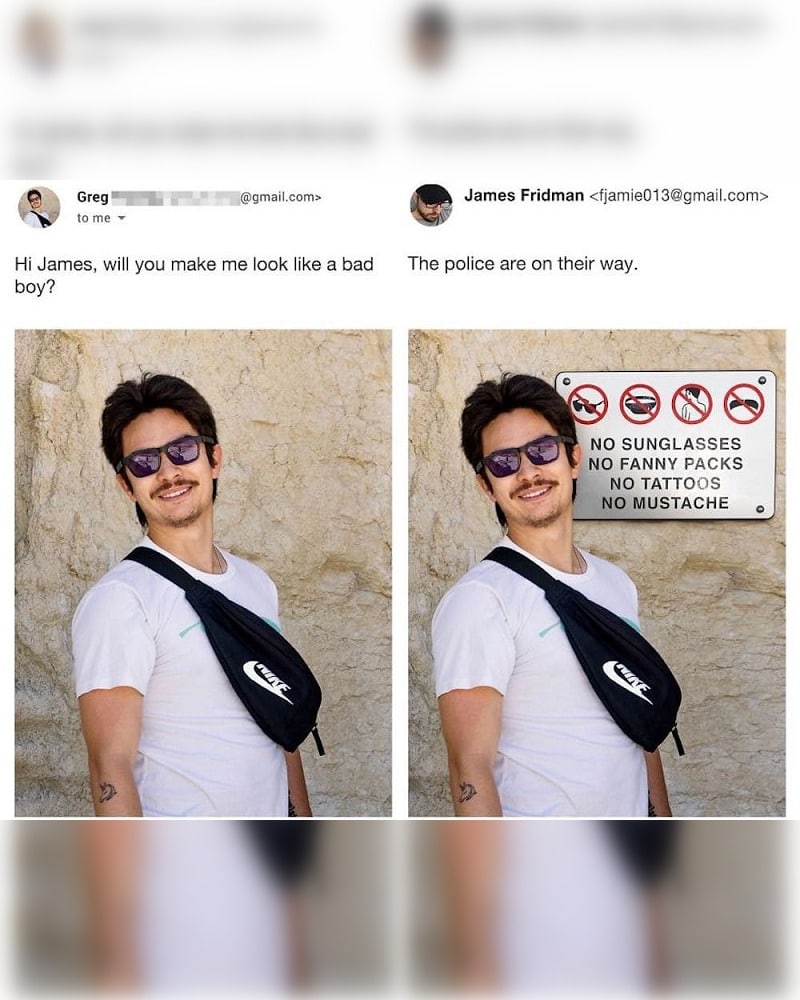 Disobeying signs is a clear indicator that you're on the wrong side of the law. Here, we see that Greg has violated every rule in the book. James has alerted the authorities of your mustachioed mayhem, Greg. Hide!