The Crystal Ball Foresees a Hilarious Photo Edit
photoshop is a magical piece of software that you can use to add or remove things from an image. We're no photoshop wizards ourselves, but we've seen what it can do. However, the software is not magic, and you'll need to work pretty hard at getting reflections or image warping just right.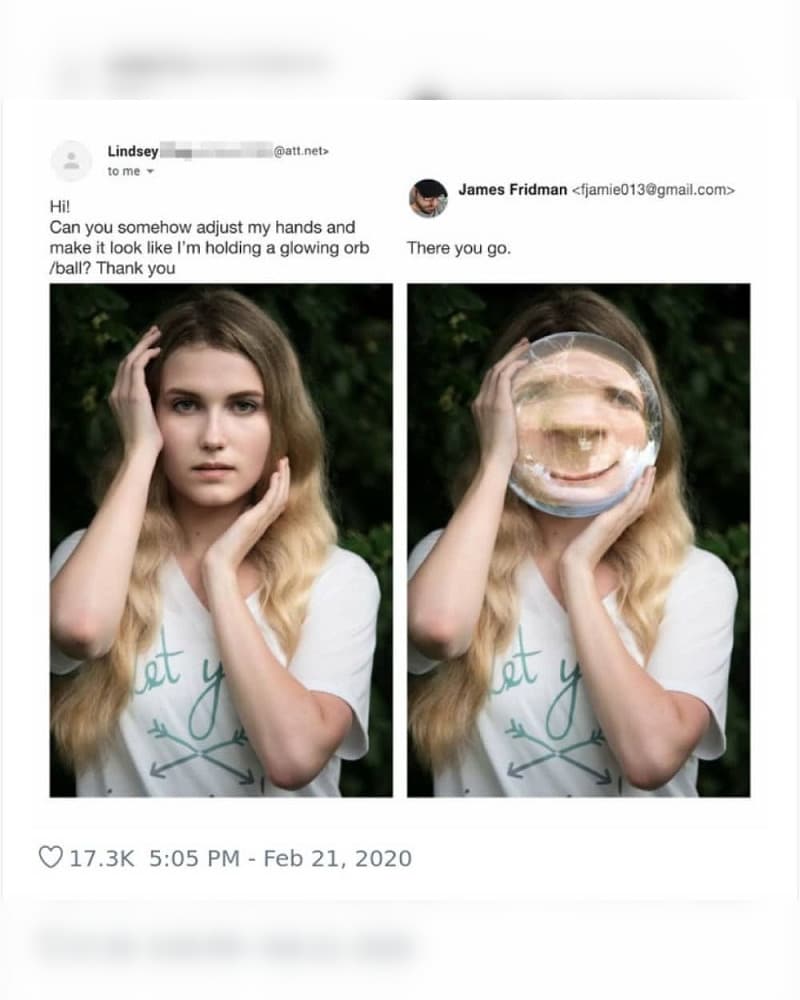 So when this young woman asked James to add a crystal ball in front of her face, James knew pretty much how to do it. As anyone knows, round, glass objects will distort the object behind it. And In this case, it was the woman's face.