This article was originally published on www.constative.com
Photoshop is an incredibly crafty tool. People use it to remove blemishes, highlight certain features, and make some of the most amazing designs and logos imaginable. However, some people use their photoshop skills for the good of mankind, or at least that's what we assume when they offer free photo touch-ups. However, as you might already know, not everyone who lends a helping hand is actually trying to help. Here are amusing cases where photoshop master James Fridman used his skills to troll others.
Horsing Around
If you're not familiar with James Fridman, then you need some catching up to do. James is an expert photoshop users who offers free photo editing services. You can contact him through his Instagram or Twitter, or you can send him an email. However, only submit photos you don't mind sharing with the public.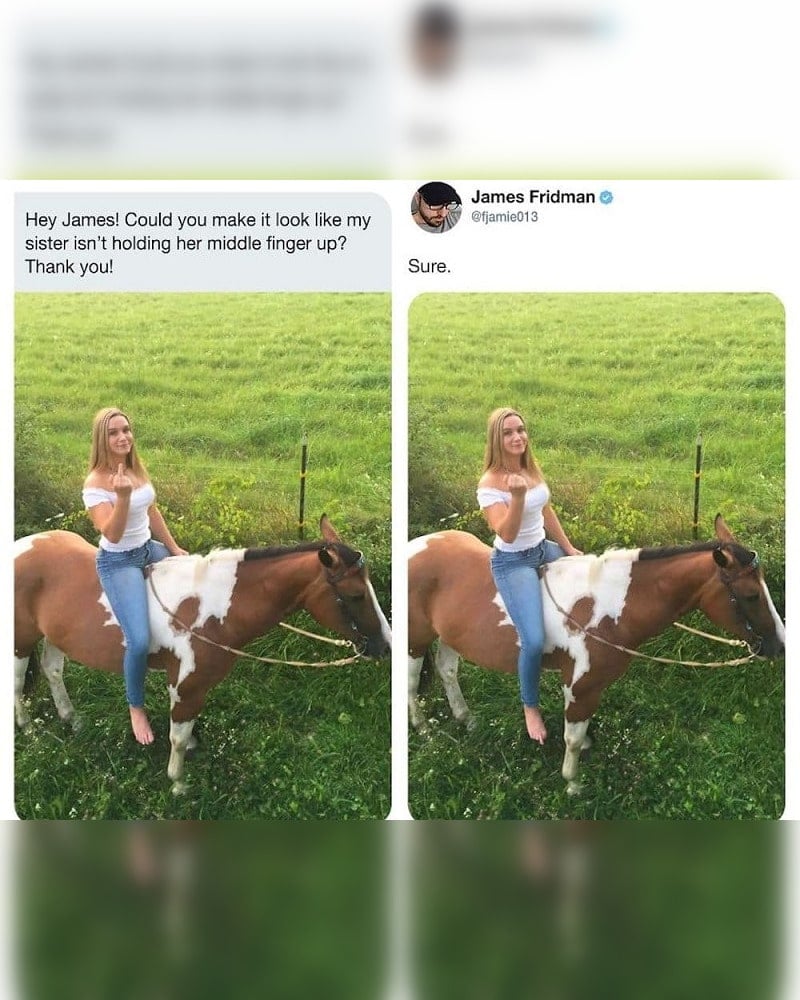 If you're wondering why, there's a reason. James, though an expert at his craft, doesn't take requests seriously, but he can take your requests literally! Here, the sister isn't holding up her middle finger anymore. Instead, she's flipping the camera the bird with her middle toe.