I Identify as a Stereotype
Nowadays, many people are just trying so hard to be something they are not. Take this guy in black, for example, he literally asked James to make him look like what he perceives as a black man with a gun in hand and gold chains on the neck. Didn't his request show that he stereotyped black people?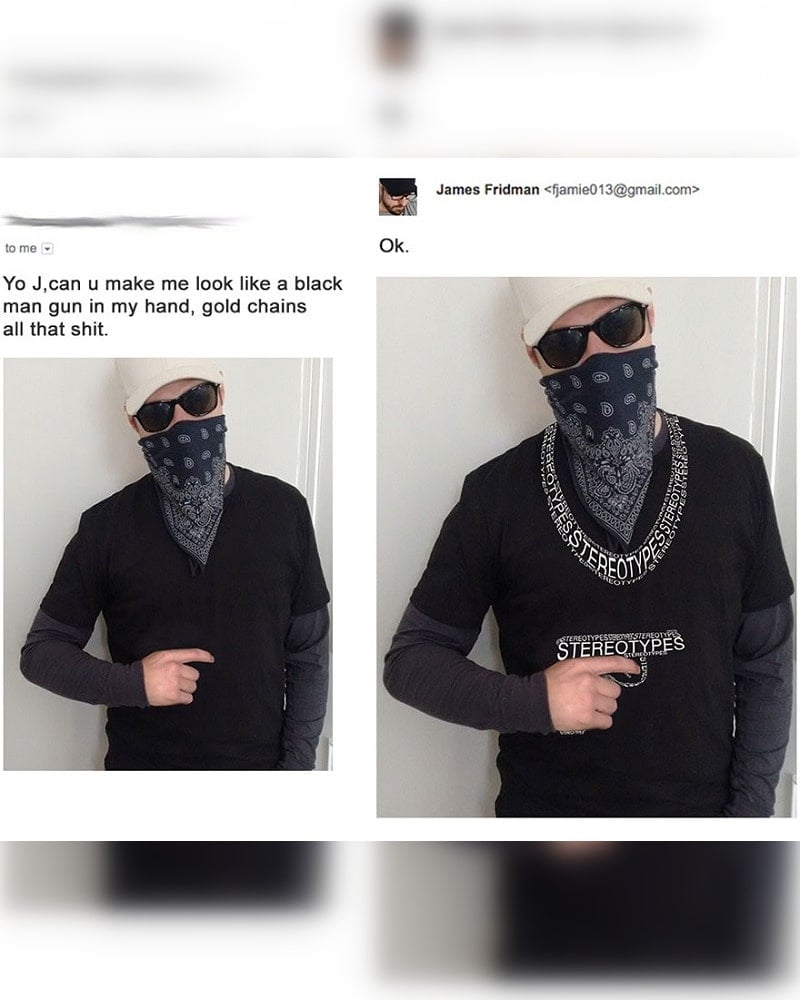 James obviously knew what he should do to silence this racist guy. Instead of putting a picture of gun and gold chains, he designed the word "stereotypes" in a gun and chain shape. Do not mess with James, or he will roast you with his photoshop edit.