You Were Asking for It
This trolling photo editing absolutely cracks many people up on the internet. This lady in purple wanted to look as though she was "in" the tree. Maybe she's still learning English, so she wrote the wrong preposition. Even so, James still had to meet the request as what the lady asked.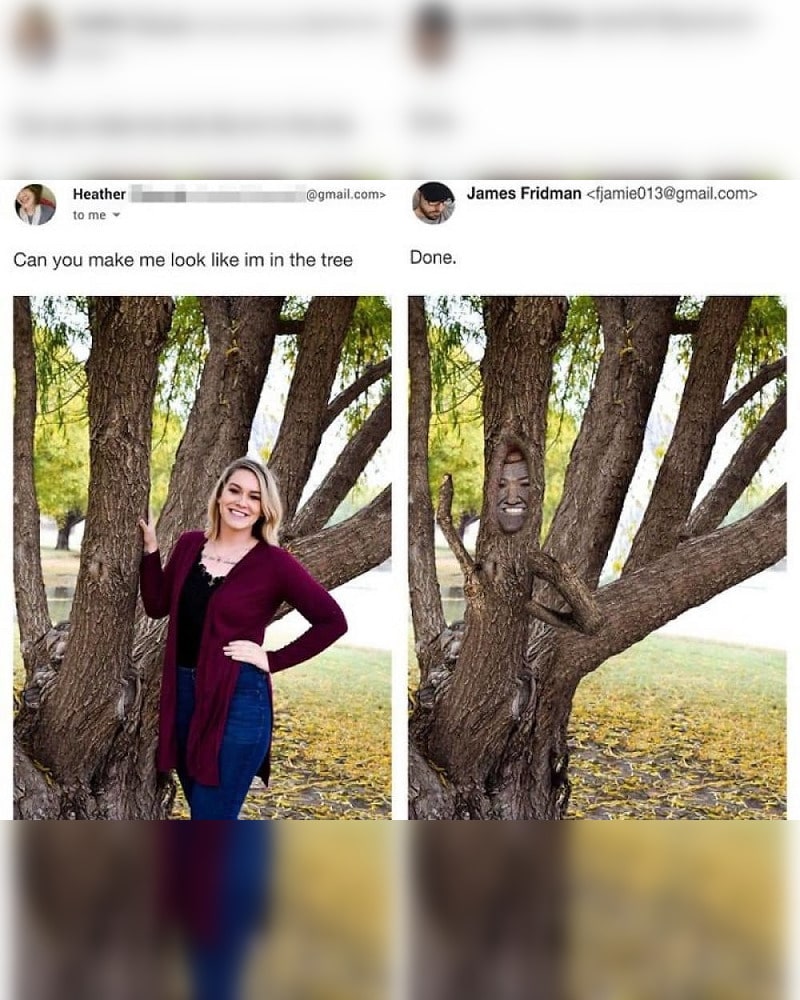 He turned the lady into a walking tree creature, just like the one from the Lord of the Rings. If people really want photographs to be a specific way, why not just take the picture in the first place? This smiling lady, for example, she could just climb into the tree. This way, she would not have ended up looking like a grandmother in Pocahontas.