A Boyfriend Fit for a Mannequin
When you ask James to make it look like you have a love life, you should expect the unexpected. After all, as a photoshop troll, James is known for taking requests far too literally, and that's what everyone loves about him. So, when John asked James to make it look like the mannequin was his "real" girlfriend, James decided to go the extra mile.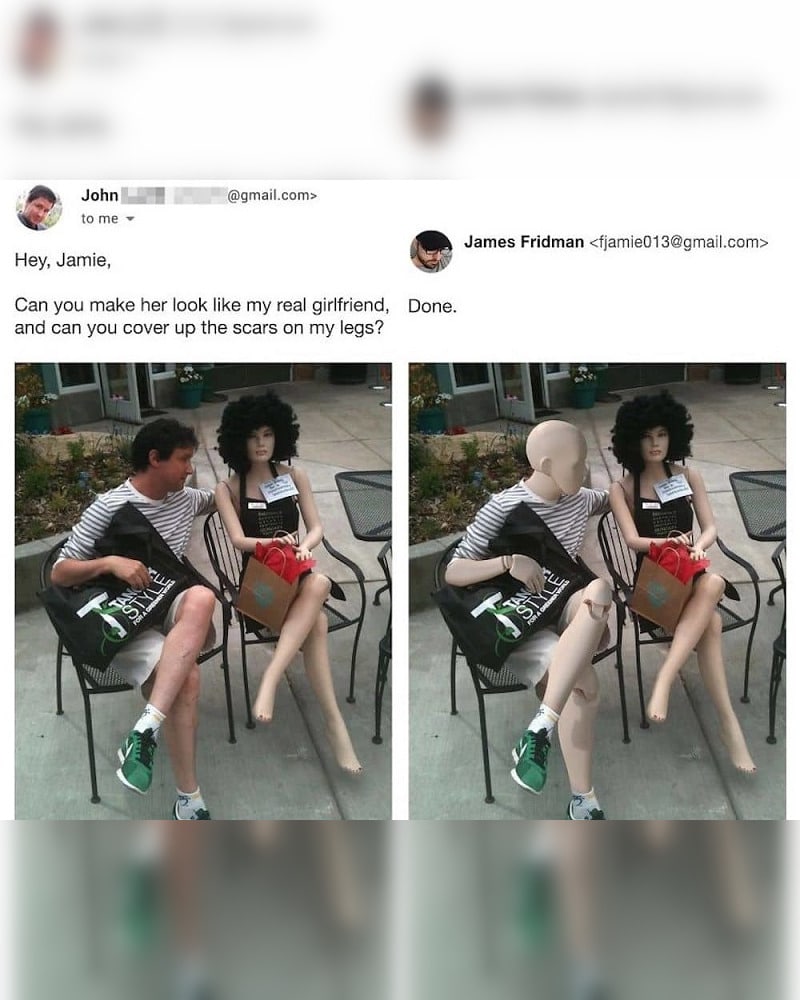 Instead of turning the mannequin into a person, he turned the person into a mannequin. He also removed the scars on his legs (the second request) by doing so. Now it looks like John's mannequin-self is being ignored by his mannequin girlfriend. Noice.