#55: Alaska on a Keyboard
We've got another keyboard fact for you, people! Much like the word typewriter, which we discussed above, the word and state Alaska also is on one row on a keyboard. This time, the word falls on the middle row, beneath the top and bottom rows. Alaska also happens to be the only state in the United States whose name is on one row of a keyboard.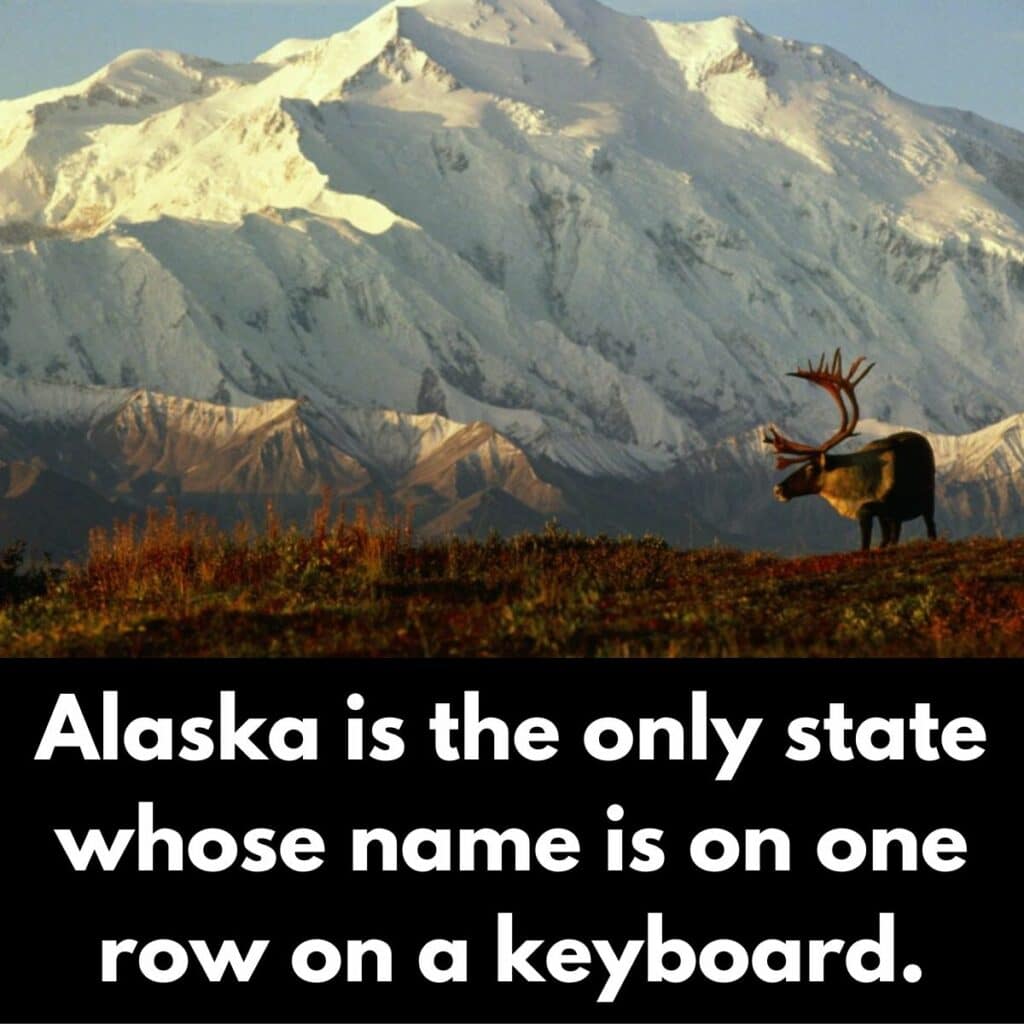 It's useless facts like these that make the world go round. I mean, did any of us really need to know this? No, it's utterly useless. But you know what? I feel better now that I do know it! For some reason! Go figure.