#26: Predicting the Future?
In 1963, Gaylord Perry, a Major League Baseball pitcher known for his outstanding skills on the mound, famously quipped, "They'll put a man on the moon before I hit a home run." Little did he know that his jest would turn into an uncanny prediction.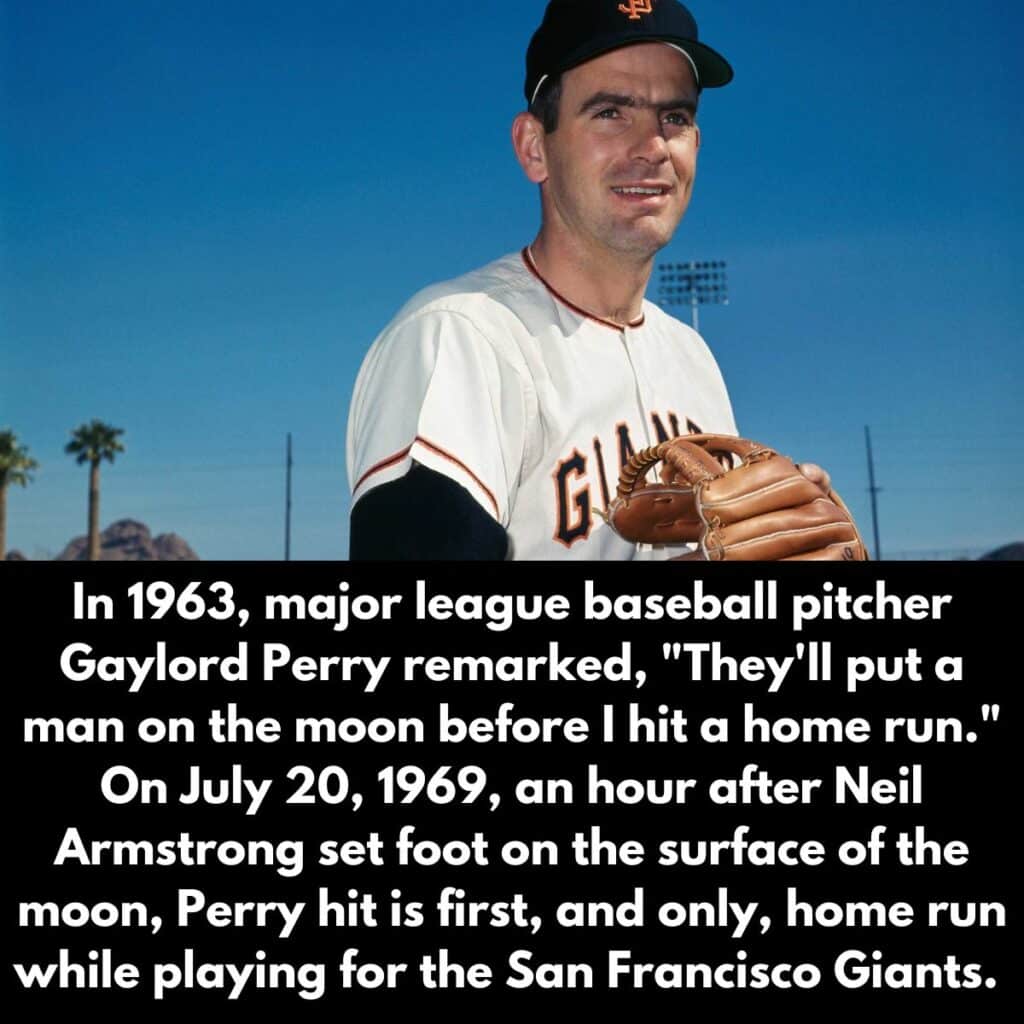 On July 20, 1969, just an hour after astronaut Neil Armstrong made history by becoming the first person to set foot on the lunar surface during NASA's Apollo 11 mission, Gaylord Perry, playing for the San Francisco Giants, achieved an unexpected milestone of his own. Against all odds, Perry launched his first and only home run during a game. This remarkable coincidence forever linked his name to one of humanity's greatest achievements, showcasing the unpredictability and charm of our world.