#54: The Things We Do for Love
In 1956, Marilyn Monroe married her third husband, Pulitzer Prize-winning playwright Arthur Miller. Shortly before their wedding, the actress decided to convert her religion to Judaism; she did so for her husband, but she said on different occasions that she felt a connection to the religion.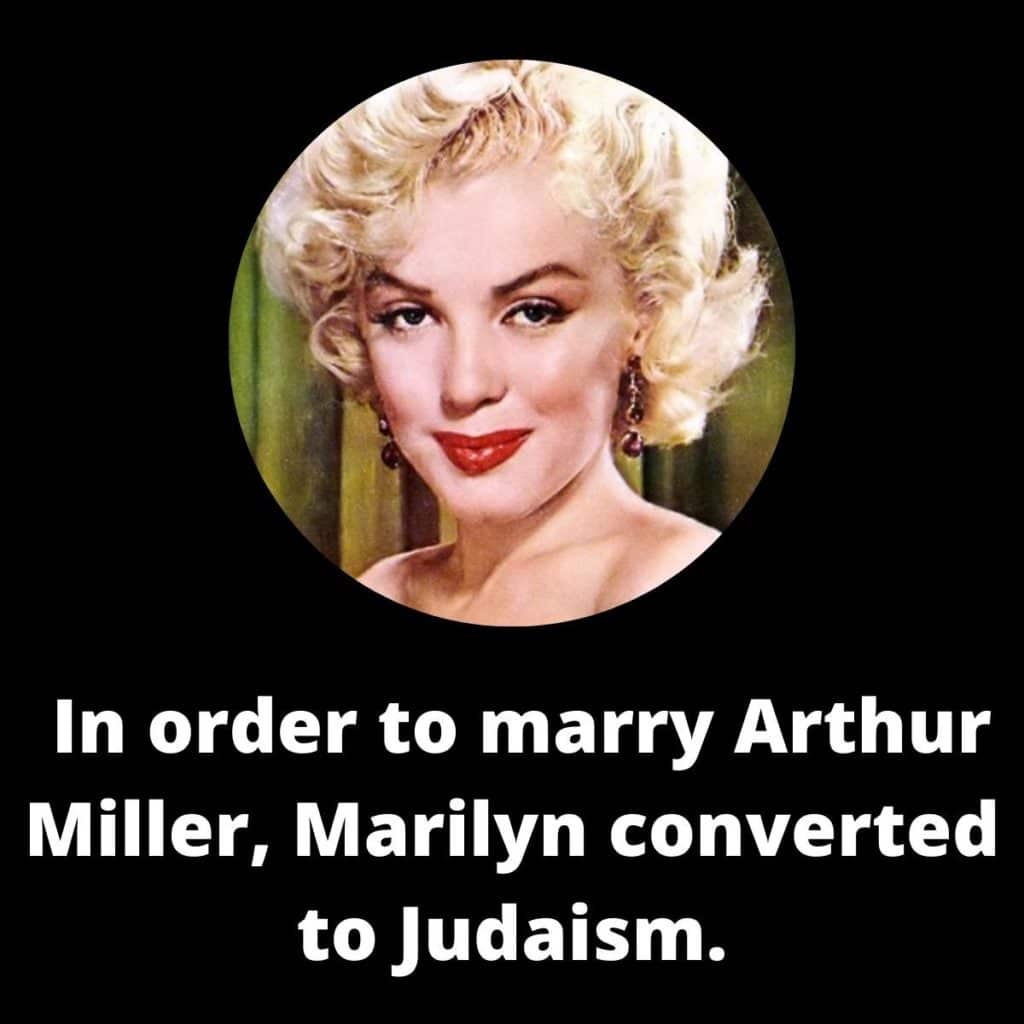 She once said jokingly that she can relate to the Jewish nation because "everybody's out to get them, no matter what they do, like me." Not many people know that about the iconic actress, but she had a lot of religious symbols around her house, from a prayer book Miller once gave her as a gift to a menorah.