#45: Out of Their League
As a blonde and beautiful actress in the 50s, it makes sense that actress and model Marilyn Monroe was constantly typecast as a "dumb blonde" and the blonde bombshell and never taken seriously. So, in order to prove she was more than just a blonde bombshell, and she had brains too, Monroe took an IQ test.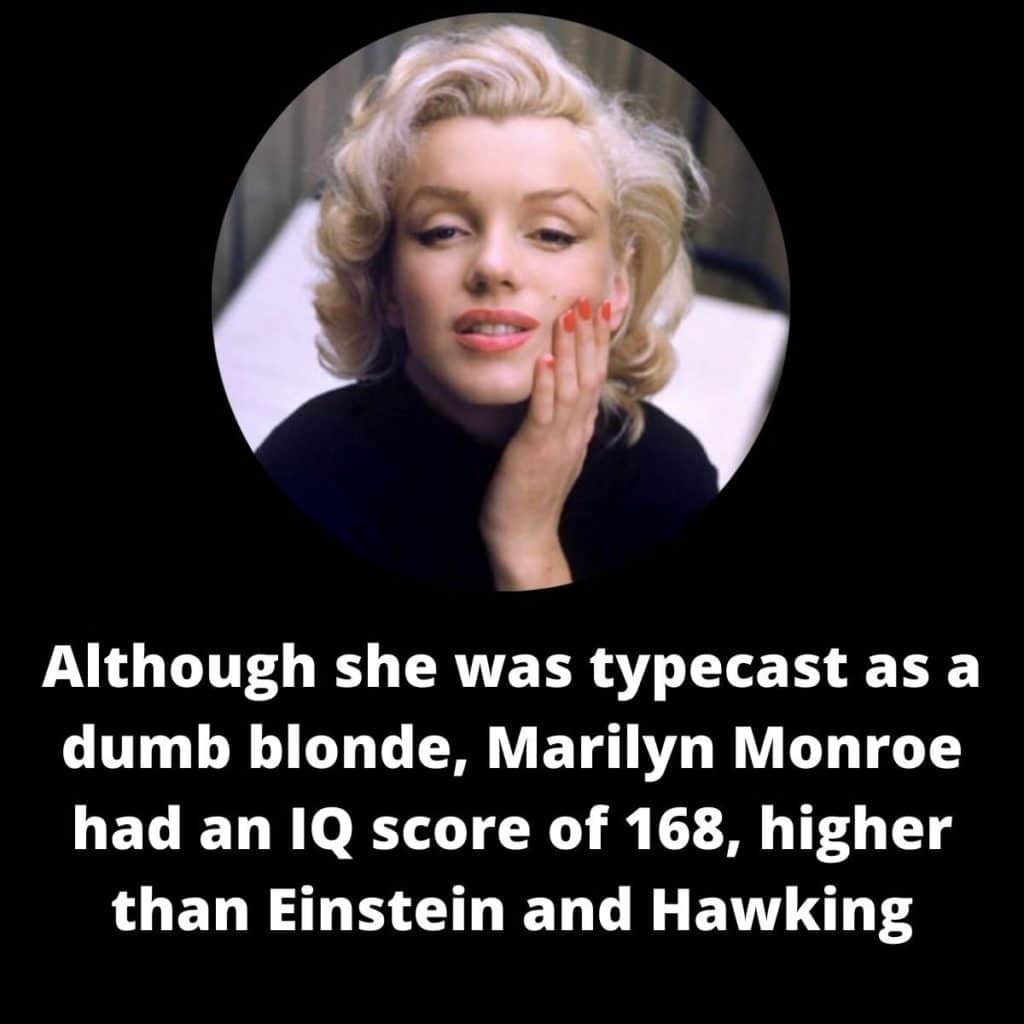 It is said the actress had an IQ score of 168, higher than physicists Albert Einstein (160) and Stephen Hawking (who never revealed his IQ score but it was believed to be 160). Of course, no proof of this has ever been provided, so it remains largely nothing more than a rumor to this day.