#45: Another Cow Fact That Proves They're Wonderful Animals
We talked about how cows can have best friends above. Now, let's discuss another fact that once again proves what interesting and wonderful creatures these animals are. Cows can moo with REGIONAL ACCENTS. I actually don't know if I can take any more cow facts. This one takes the cake.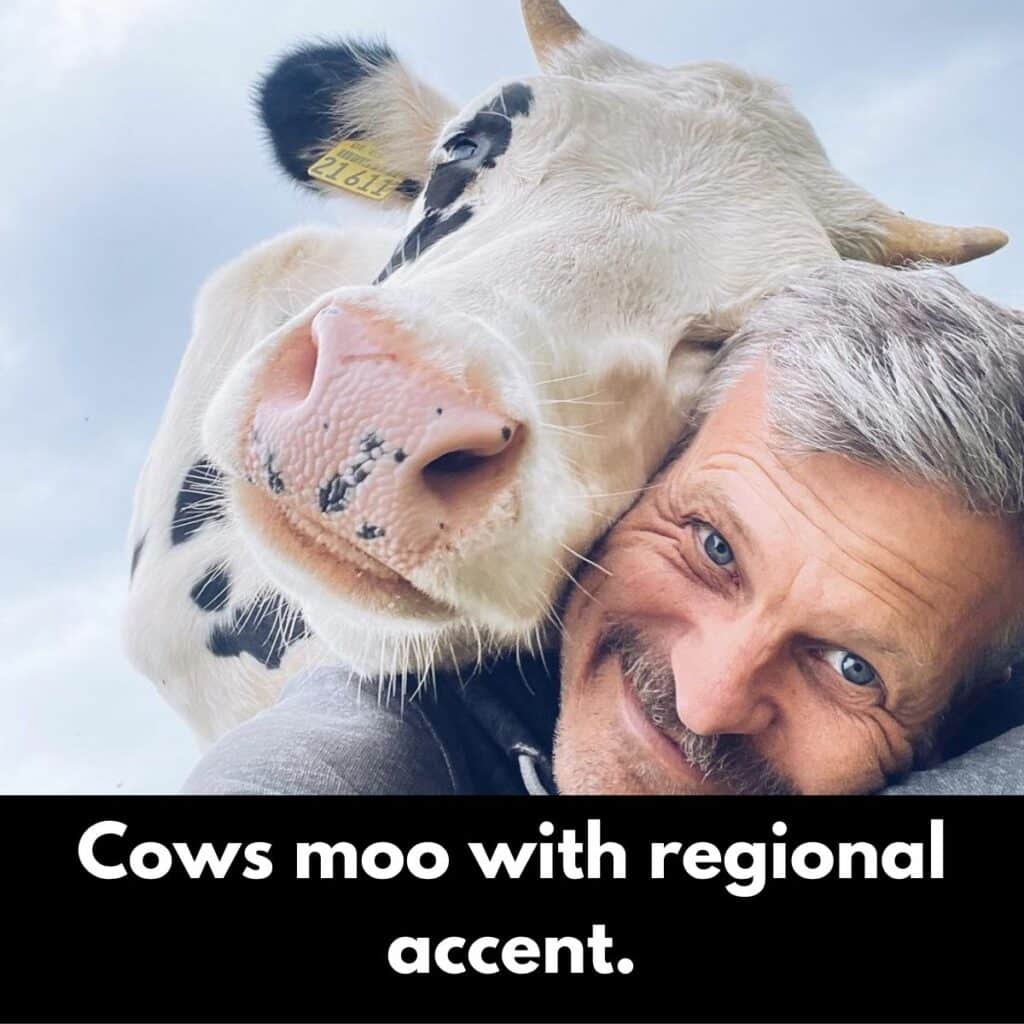 The idea – the factual reality – that cows moo with regional accents is something that just makes the world a better place. It is now my life mission to go to other countries and regions to embrace different cultures, but also to hear the different cows and truly listen to their regional moos.