#4: The Only Thing Geckos Can't Climb
Geckos are small lizards that thrive in warm climates around the world. They're also known for being able to climb anything… well, just about anything. Did you know that geckos can't climb Teflon? Basically, geckos have a hard time sticking to Teflon, which makes being able to climb it impossible. Or almost impossible.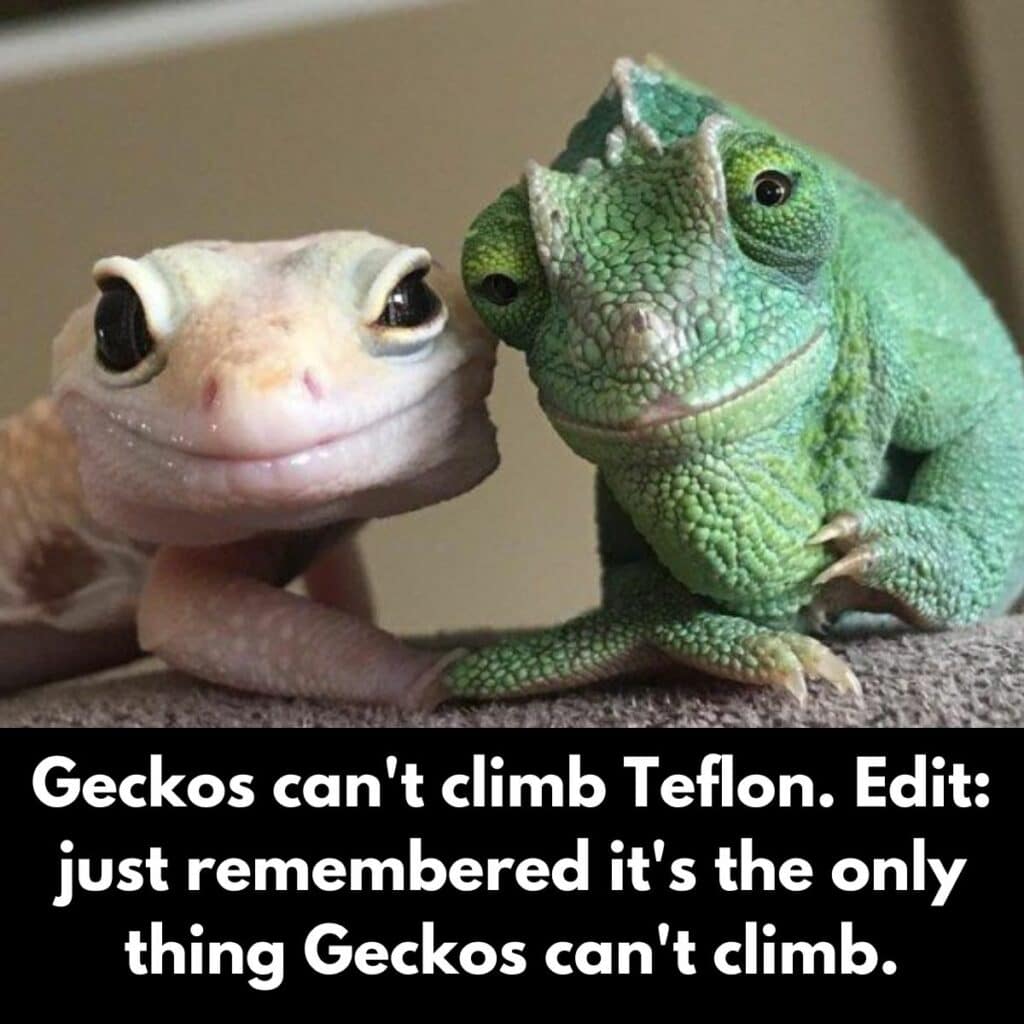 Some recent scientific studies on this fact – because many people are very interested in it, evidently – shows that geckos can actually climb Teflon if the Teflon is wet. Research has found that as long as Teflon surfaces repel water, a gecko can then stick to it. But only then!