Grandmas say the darndest things, don't they? It's almost as if at a certain point in life, you stop caring what other people think and you say whatever's on your mind, without any filter. After living through so many decades and experiencing so many things, grandmas feel as if they have nothing to lose. Really, we can all learn something from them. As this thread proves, there's a lot we can learn from our grandmas, not just about cooking and knitting. We love our grandmothers deeply, but we know not to take them too seriously. Jimmy Fallon challenged his fans to share the memorable and iconic things their grandmas ever said, and we can't get enough of these hilarious tweets.
#1: Haunted by Grandma
It's so sweet to see how grandmas care about their grandchildren, and they often show it in the smallest, yet most profound ways. Take this story for example; this grandma visited her granddaughter in school, and upon meeting all her guy friends, she made sure they knew just how much she cared about her granddaughter.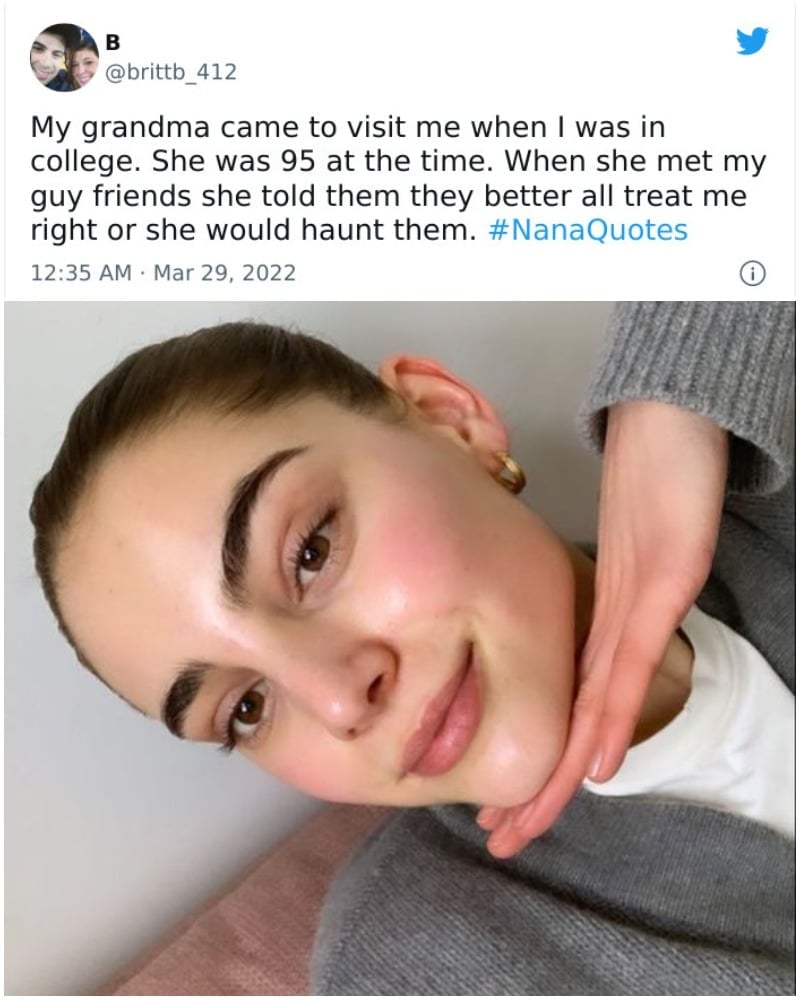 Grandmas aren't very intimidating, but she made sure they got the message: as a 95-year-old grandma, the only threat she could come up with was she would haunt them forever. We're sure these were good guys with good intentions, but we wouldn't take any chances if we were in their place.