#9: Give Love a (Second) Chance
Okay, yeah, they might definitely be onto something! Another Twitter user shared a similar story of how their grandparents met and began dating. Their grandpa was dating their grandma's older sister for a while, but it didn't work out. Turns out, their breakup was for the best because when their grandpa started dating "sister #2" as they call their grandma, he hit the jackpot.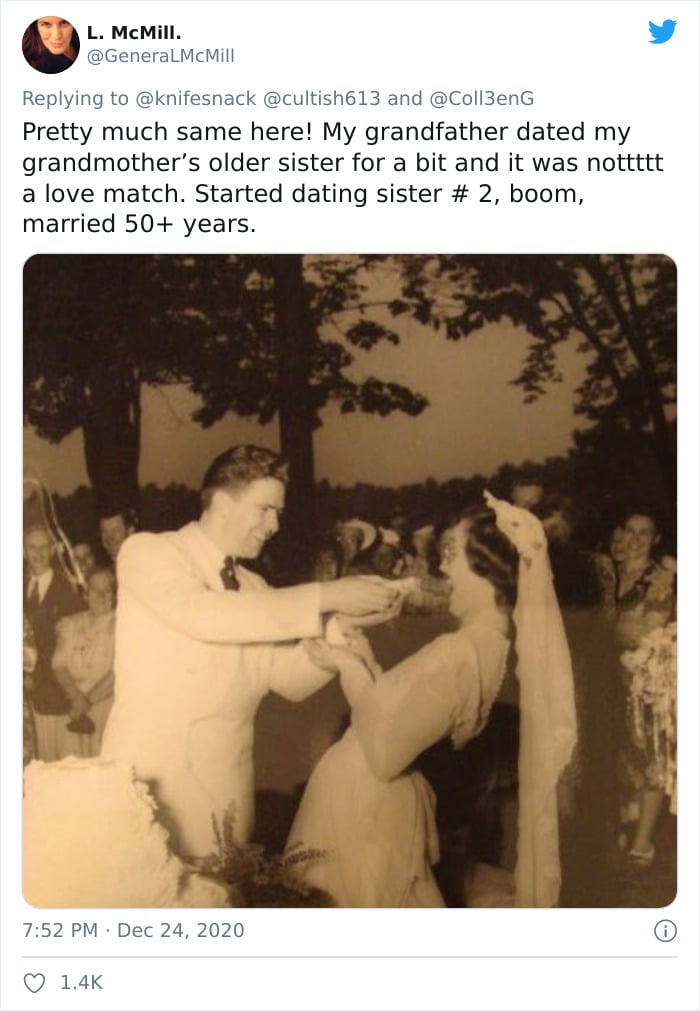 Their grandmother and grandfather ended up hitting it off and have been married for over 50 years. They even shared this adorable wedding photo of their grandparents on their wedding day. They look so genuinely happy! We wonder if they ever thanked the older sister for introducing them, or if that would have been awkward.