#37: Don't Waste Her Time
This woman's grandma is truly the G.O.A.T. She was juggling male suitors left and right, including two cousins related to this poster's grandpa! Grandpa must have had something going on, though, because she chose to date him exclusively instead of the cousins. He must have known he was a lucky guy, because he immediately listened to what she wanted.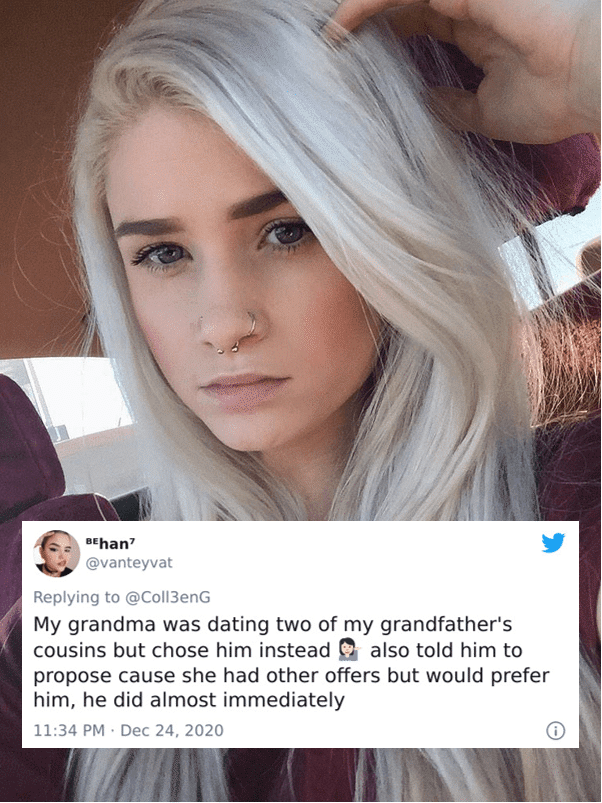 After they had been dating for a bit, she told him flat-out that he better propose sooner rather than later. She had marriage offers from several other young suitors and was even considering accepting one. Thankfully, their grandpa was quick to please because he knew what a catch this woman was. Get it, Grandma!