#24: It's All in the Family
This is a couple's story that's definitely not cute and maybe a little awkward. Twitter user Jim Gallagher-Barker replied to the thread by sharing how his parents met. It wasn't through work or a mutual friend. Rather, it was through his dad's brother. That's right – before Jim's mom was with his dad, she was engaged to his uncle. Wow.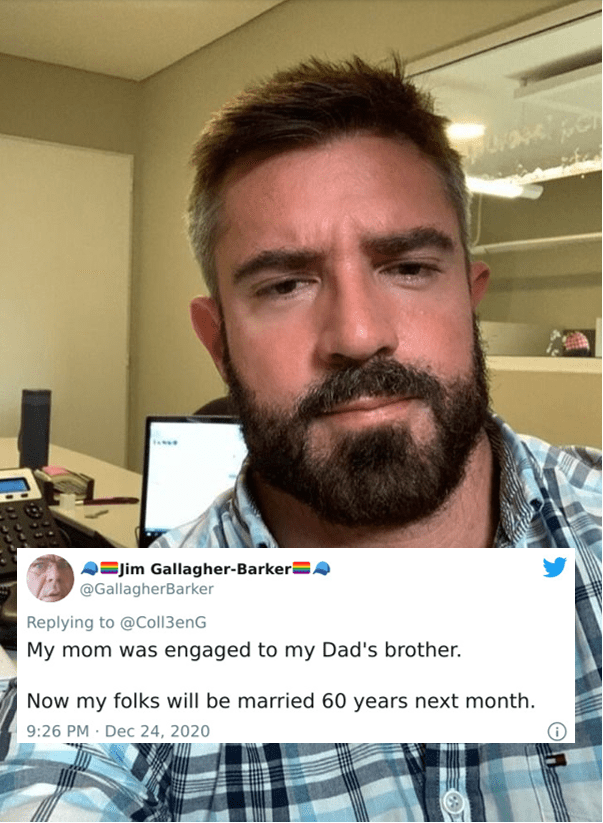 Jim, you can't just drop that bomb and then leave us with no explanation! We have no idea how this whole situation went down. Was there a dramatic fight for his mom's heart? Did she and the uncle split up amicably? Did his dad still talk to his brother after everything went down? They've been married for over 60 years at this point, so we can only hope Thanksgiving dinner isn't awkward anymore.