#40: High School Crush
Okay, we're sure this story was intended to be cute, but it sounds a bit creepy to our modern-day ears. This person's grandma was a high school student when she met her future husband. The thing is, her future husband was the bus driver. We have so many questions. How old was this bus driver? Why was he asking out a high school student? We're hoping the age difference wasn't too big, because that would just be weird.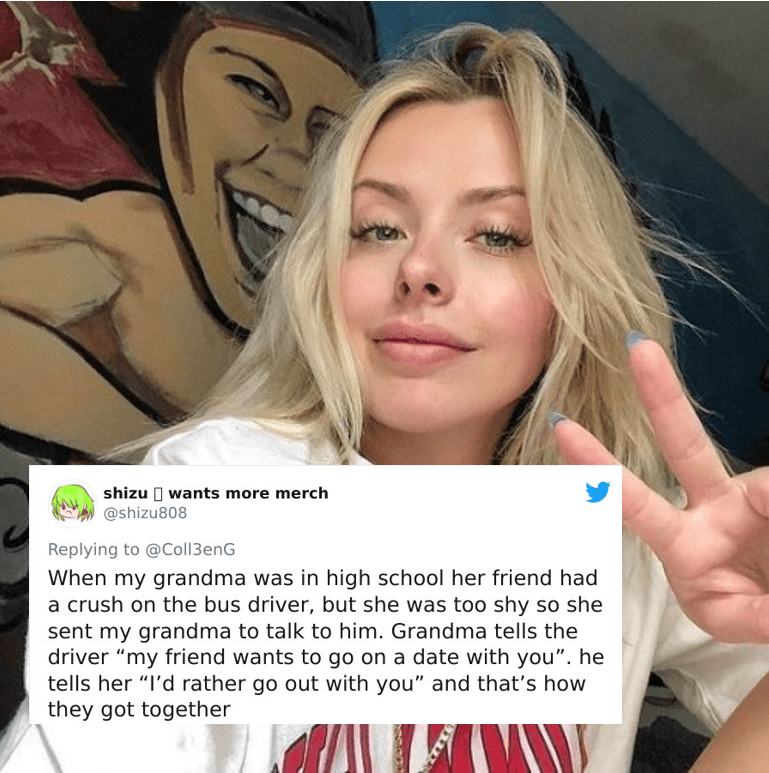 This person's grandma learned that the bus driver was interested when she talked to him for a friend. This friend was interested in the bus driver (again – how old was he?) and asked Grandma to talk to him for her. The plan backfired because it turns out he wanted to date Grandma, not the friend. The friend probably wasn't too thrilled, poor thing.